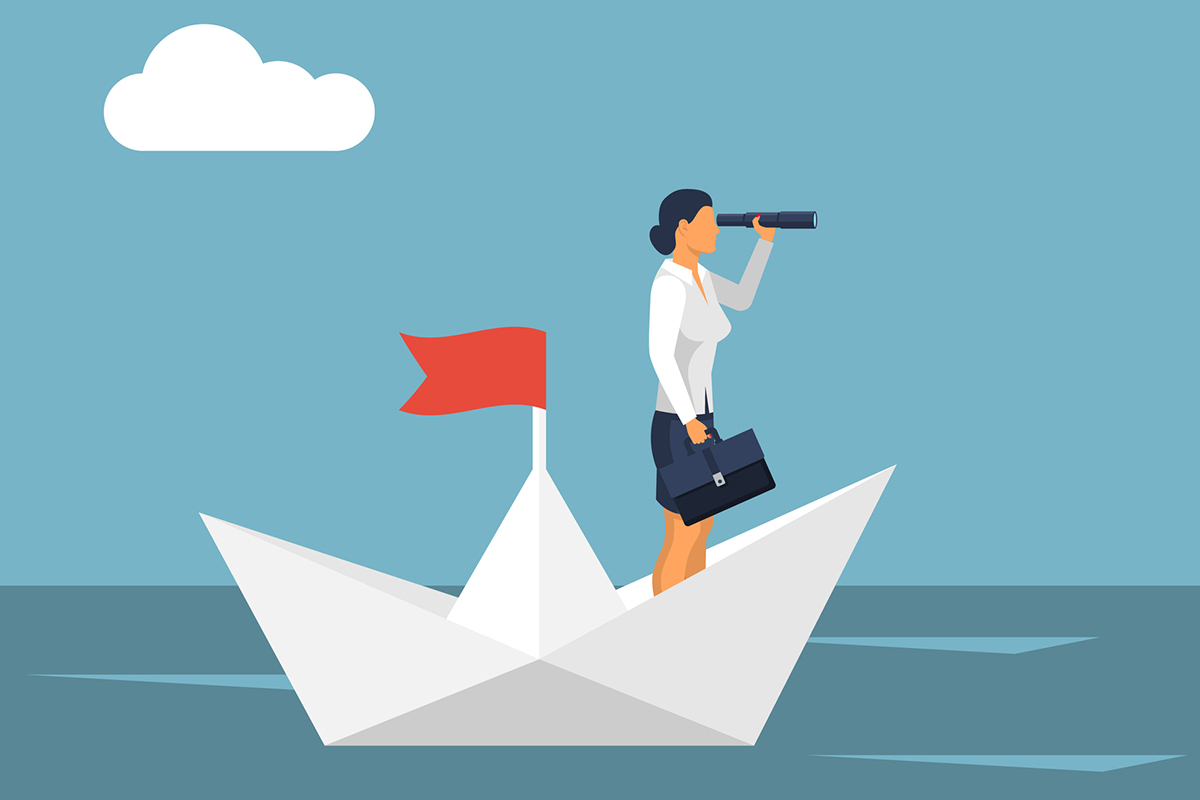 Carving out your own path in higher education and your career is often seen as an individualistic journey. However, no one has ever done it truly alone. The most successful people utilize the resources around them to learn and develop their paths. This way, you know what obstacles are in your path and how to avoid them based on the unique perspectives of those who have been through your particular program, internship or career field—better informing yourself on your future decisions.
Nevertheless, asking for help is usually something that we are not taught to do unless in times of crisis. Informed decisions are made from a gathered pool of knowledge rather than relying on a single person's knowledge.  Grow your pool of knowledge through mentorships, formal and informal, to hopefully halt and avoid a crisis before it happens. Transitioning into my second year at university, I have grown to appreciate the invaluable resource that mentors offer at all stages of an academic or career path and actively seek them out whenever possible. Here are some steps that you can take to develop a mutually productive mentorship experience:
1. Use the alumni base at your university.
"It can be rather difficult to spark up a conversation with an alum at first, but it helps to remember that they were once in your very shoes"
Alumni are often very passionate about giving back to the university community that supported them in their undergraduate years and thus, are more likely to be available and engaged mentors. Additionally, they are further in their careers than fellow students and are therefore able to provide you with greater perspective and specific advice that will serve you beyond the four undergraduate years. There are usually programs that connect current students with alumni mentors and facilitate a mentorship that allows both groups to meet their goals. Even if there is not a separate program at your institution, many of the networking events with alumni will present opportunities for you to meet a potential mentor. I highly suggest signing up for the alumni center at your university and keeping up with the programming that they hold. This could be anything from an alumni panel to practice interviews with alumni. It can be rather difficult to spark up a conversation with an alum at first, but it helps to remember that they were once in your very shoes and are therefore more than qualified to provide support, whether that be professional or just words of encouragement!
2. Connect with upperclassmen.
Upperclassmen are another pool of great potential mentors. These are juniors and seniors that have experienced the first two years at your university and are able to assist with classes, professors or general advice on how to navigate this new space. Upperclassmen are often better at providing class and program specific advice as they recently took the classes and programs offered. Furthermore, I know that most of the upperclassmen that I have had the chance to talk to are extremely passionate about their extracurricular involvements and are more than happy to connect you with clubs and organizations for personal or professional growth. These mentorships can be informal through shared classes or even dorm floors. Many clubs also provide a mentee-mentor program that you can sign up for so that you are matched to someone who is not only in the same club as you already but also has similar interests and goals.
3. Talk to your professors or teaching assistants.
"I have grown to appreciate the invaluable resource that mentors off at all stages of the academic or career paths and actively seek them out whenever possible"
This is probably the one that I, along with many students also in their first year of college, struggled the most with. The knowledge and experience that your professors and teaching assistants have in academia and their field is unparalleled and if there is something that you wish to pursue or simply want to learn more about, they are the best and most direct source. Moreover, they have seen countless students over the years and are able to provide assistance on pre-professional planning as well as tips for success in a specific department. I would encourage you to go to office hours with any questions you have because while it can be an intimidating first, professors and graduate students enjoy guiding students and will take the time to learn your story beyond chemistry or history class.
4. Meet and engage with fellow students.
The beautiful thing about higher education is that it is at your pace and catered to your needs and schedule. Everyone is on a different path and at different points in the journey at any time. Even if they are not on the same path or following the exact timeline as you are, talk to your peers because you can learn from their experiences regardless of your differences. They could even inform you about more resources and opportunities that you can seek out. I know that I have learned a great deal from my friends in theater and humanities despite being in different schools and fields. Moreover, being cogn­­­izant of the paths of others enriches you as an individual and allows you to gain a greater appreciation for the wealth of perspectives, personalities and skillsets present in this one place. I am always in awe of my friends that design functional rockets in their free time or the others that compete nationally for mock trial.
"These mentorships can be informal through shared classes or even dorm floors."
As a rather introverted and independent learner, I find networking to be a rather daunting task, but mentorship is a personalized means of enriching yourself and your mentor as you both learn from each other and grow as individuals and professionals. Following these steps has allowed me to make some invaluable connections on campus that serve as a resource and a friendship for me every quarter. The experiences and the assistance that I have received through this year and half make me very excited to one day serve as a mentor and give back to this community, helping future students succeed and reach their potential.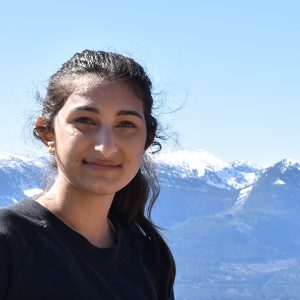 Seerat Chawla graduated from Quartz Hill High School with the IB diploma in 2018. She now is a first-year at the University of California Los Angeles. Between classes, you can find her working in a research lab, debating or exploring LA. Joining this year as an alumni contributor, Seerat is looking forward to sharing her experiences as a recent graduate with fellow IB students.
If you enjoyed this story, consider reading more below: