Until March 2022, it was not possible for students to study the entire Diploma Programme online. That was until the IB launched the online Diploma Programme pilot with partners King's InterHigh and Dwight Global Online School.
These pilot programmes empower students to take ownership of their own learning and develop future-ready skills to make a difference and thrive in a fast-changing world. They may be unable to attend traditional brick and mortar education, for any number of reasons.
Hear from just a few of the students from Dwight Global Online School who are learning with the IB in this new innovative way.
Maelle, United States
Maelle lives with her parents and brother in Pennsylvania. As a lover of learning from a young age, Maelle was drawn to the Online DP for its curriculum and emphasis on developing global citizens.
Altruistic as well as academic, Maelle leads and coordinates meetings for her local youth council, helping to identify local areas of need. She also volunteers with Hunger Free America, designing flyers for their hunger campaigns.
Maelle currently serves as her grade's IB representative, a yearbook editor, the National Honor Society fundraising committee leader and founder, and as a Spark Tank leader. She is also in the process of launching a Dwight Global club called Sandbox, where students come together to work and launch one project as a team.
"I've met such a wide variety of students, who have varying backgrounds, goals, and talents. I've met some of the kindest, smartest, driven, and most unique people in my life. And finally, meeting teachers and students across the globe has helped me to broaden my reach and perspective significantly, which will help me better support and understand others as I move forward in school and life."
"I've learned to think more critically, and I have become more organized and efficient. My love for learning, always strong, has flourished, and I have honed my ability to confidently, thoughtfully and concisely express my opinions. I have a better appreciation for each discipline and subject that we have studied, and my personal knowledge has grown astronomically in depth and breadth."
Maelle is preparing for university and her ultimate goal is to pursue a career in journalism and become a top editor or director at a notable publication.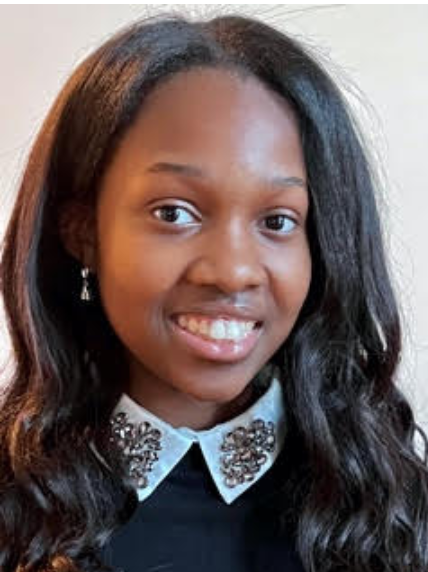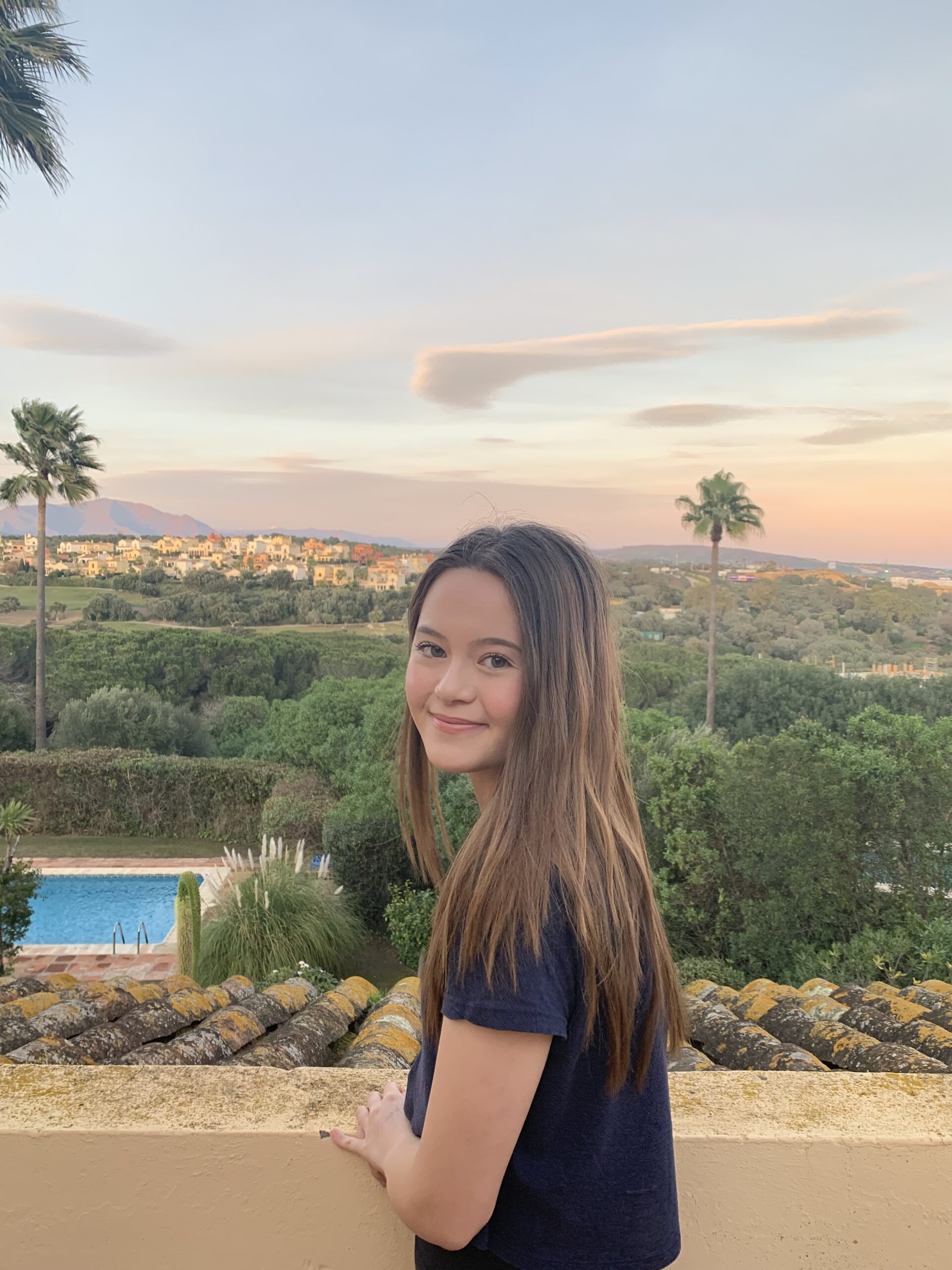 Allie
Despite her extra-curricular career as a social media influencer – helping over 830,000 followers learn English through her social media platform, where she posts educational videos – Allie is still committed to her academic pursuits and was looking for an option to allow her the flexibility.
"Because my family travels a lot and my social media projects, I decided that online school would be the best fit for me. I chose the online IB Diploma Programme because I really enjoyed the international perspectives and skill-focused learning in the IB Middle Years Programme, and I wanted to continue my IB studies during the last two years of high school. I saw myself develop as a learner and grow in many areas over the last few years — I became more knowledgeable, open-minded, reflective, and able to communicate.
I started my social media channel when I was 13. I had taken a trip to visit Xi'an, an ancient city in China. While walking on the old city wall, I was greeted by a group of local girls, who wanted to practice conversational English with me. I had a fun time talking with them and also learned that in many areas in China it is difficult to find native English speakers with whom to learn English. I thought that I could help more people by posting videos on social media teaching everyday English.
Today, more than three years after my first post, I feel my videos have had an impact among English learners. My videos have had over 94 million views and I deeply appreciate the immense support and positive feedback I have received. Currently, I am creating an English course that consists of everyday phrases designed to be useful for people traveling or moving to an English-speaking country.
In the future, I hope to become a successful entrepreneur and have my own business, perhaps in the educational arena, and continue to help others as I do through my social media platform. I can also see myself doing something in international business or international law."
Gabriele, Italy
Gabriele Badino is known for his athletic ability as an alpine racer, with numerous wins, medals, records and sponsorship under his belt.
Having lived in several countries in Europe and the US, Gabriele is also a talented linguist speaking fluent English, Italian, French, and some German.
"My sister and I wanted the flexibility to ski, and we also wanted the extremely high level of academics. I share with all teachers my training schedule and we work together to create the perfect schedule to be on top of my academics, as well as skiing time.
In my eyes, the IB Diploma Programme is the most rigorous program in the world that opens up opportunities worldwide. Whether it is an European college or in the US, the IB is recognized globally and its values aren't found anywhere else. Apart from all the classes, every day we are taught to be open-minded, responsible, and how to be the best version of ourselves to the world.
My dream is to get a scholarship to an American university to continue my skiing career and meanwhile study the things I love."