From living on the streets as a young boy to pursuing his undergraduate degree, Karajahyah Schlagenhauf shares his journey and reflects on his time as a Career-related Programme (CP) student at St Leonards School in Scotland.
Karajahyah grew up in The Bahamas, where unfortunately his family experienced many challenges. In this blog, he explains his aspirations and how empathy drives his ambition to make positive change by becoming the future prime minister of his home country.
Can you tell us about your childhood in The Bahamas?
"I grew up in The Bahamas with my two parents. We experienced many challenges as a family. My father was abusive, and I ended up living on the streets with my mother and seven siblings. I was not going to school at that time. Eventually, I was placed in an orphanage due to our poor living conditions.
Sadly, my mother passed away when I was 11 years old. After this my siblings and I were adopted by a wonderful Swiss man, Beat Schlagenhauf. He changed our lives forever. He provided us opportunities to learn and develop ourselves. I was able to attend schools in Canada, The Bahamas, and the United Kingdom. I completed my last two years of high school in Scotland at St Leonards School where I had the honour of being the first ever black head boy in the school's history."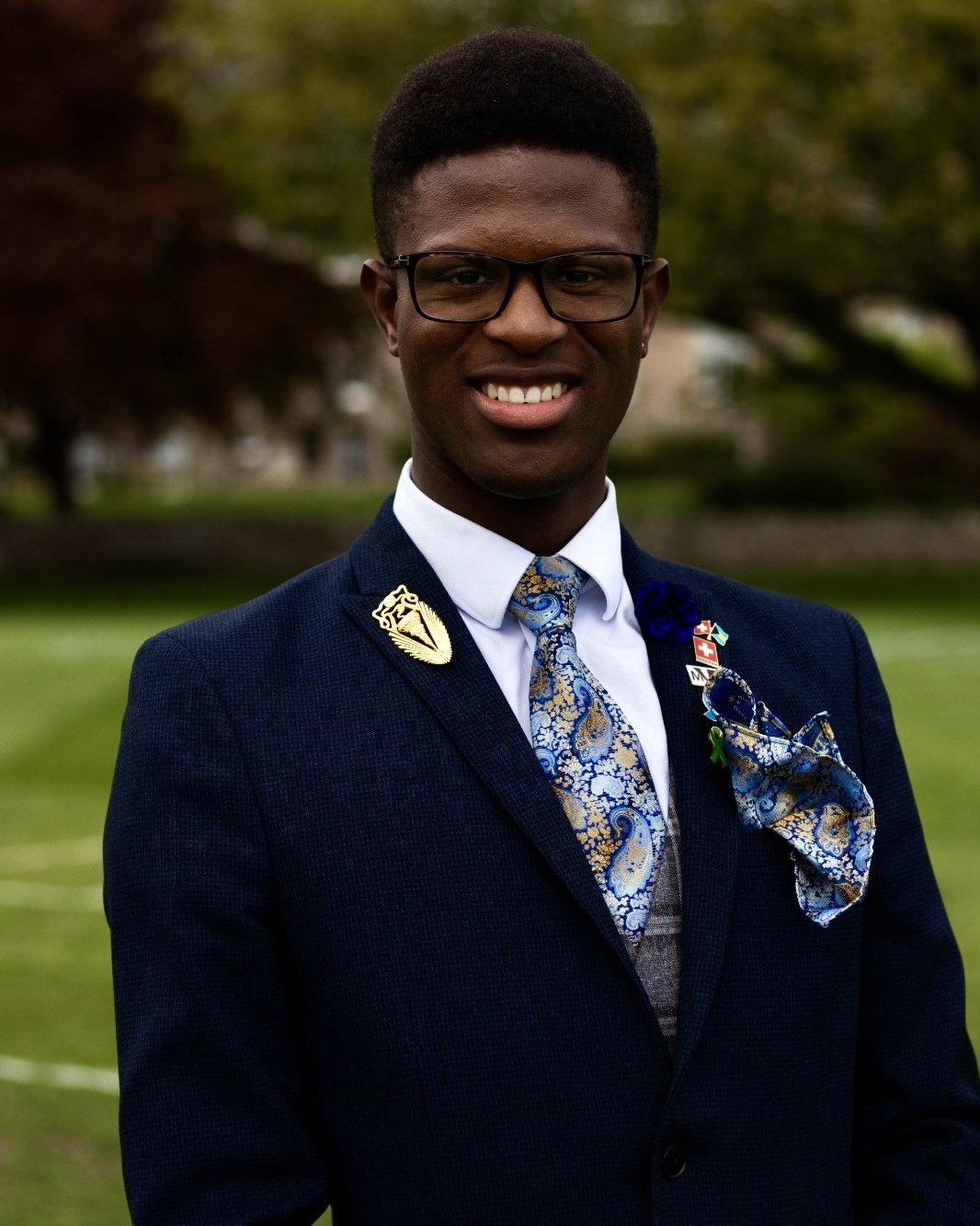 What was your experience of the Career-related Programme?
"I was one of the graduates of the first cohort to complete the CP at the school. It gave me so much in two years which I thought was impossible to gain. Sometimes you must step out of your comfort zone and that is something that I was able to do in this programme. It pushed me to be my authentic and true self and propelled me to never stop growing and developing.
I studied BTEC business, Spanish, English, and theatre courses. I also completed a reflective project which explored the ethics of the Bahamian tourism industry, analyzing its positive and negative consequences for the nation. I considered ethical issues pertaining to income leakages, employment, and the environment as a few examples.
You can do so much with a CP qualification – you can go straight into the work force, or you can further your studies at university which is what I am currently doing. I am studying Hospitality Administration/Management at the Glion Institute of Higher Education in Switzerland."
What are your aspirations for the future?
"Although I am passionate about hospitality, my dream is to work in politics.
As a teenager I had the wonderful experience of being selected by the United States government to be a youth ambassador for The Bahamas as part of an exchange program. We discussed issues around the healthcare system, and food scarcity. Since I was very young, I have always said I would be prime minister of The Bahamas. My plan is to graduate with my bachelor's degree and go straight into politics.
I, like many others, have faced great adversity in my life, however, I do not believe enough is being done in The Bahamas to help people like me. I have walked those familiar streets and even now see young boys that remind me of myself as a child.
No one wants to go through challenges. But I believe that every challenge prepares us for life and the future, and I believe that a career in politics would give me the opportunity to do everything in my power to make positive changes."
Is there a particular IB Learner Profile attribute which resonates with you?
"Caring for me is so important. To be cared for by someone I didn't even know who was able to teach me love, compassion, and empathy was life changing. These are the things that matter the most to me. This is why I am standing strong. Caring means being aware of the needs of others, showing empathy, and taking action to help others. It is a quality that is becoming increasingly important in today's interconnected world where social and environmental challenges require collective action.
As head boy, I saw first-hand how caring played an integral role in our school community. We organized events and activities celebrating our diversity. People were encouraged to learn from one another. At school we established a buddy system where older students supported and mentored younger students, creating a sense of belonging. I think back to my school community and adoptive father, and know people truly cared, and I understand the importance of caring for others in my life."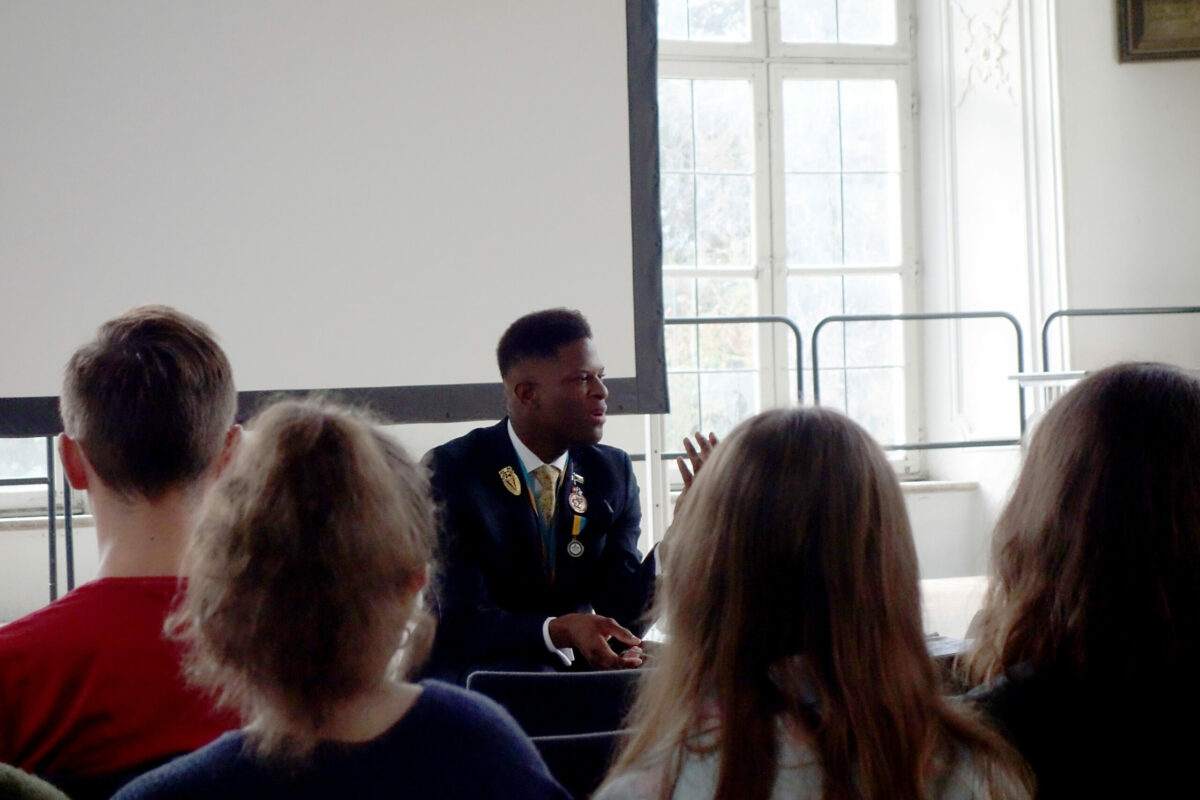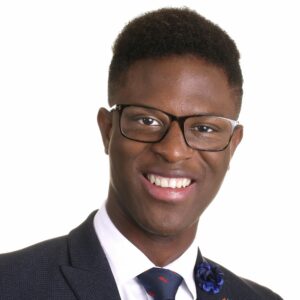 Karajahyah Schlagenhauf is a distinguished CP alumnus from The Bahamas. He completed the programme at St Leonards School in Scotland where he was the first ever black head boy. Today, he is pursuing his Bachelor of Business Administration in Hospitality Administration/Management at the Glion Institute of Higher Education. After this, he plans on starting a career in politics. Since overcoming challenges and adversity in his life, Karajahyah is adamant about helping others in his community and strives to be a voice of the voiceless.