Maxime Schüler is a passionate Career-related Programme (CP) graduate from Malmö Borgarskola in Sweden. She has carved a path in hospitality, having worked in the industry for six years. After graduating from the CP, she completed a nine-month military service training and has since returned to work in hospitality.
In this blog, Maxime shared her inspiring journey highlighting how her International Baccalaureate (IB) education has positively influenced her career. She also reveals the invaluable benefits of living a balanced life and how her studies along with the programme's practical vocational training have propelled her towards achievement and fulfilment.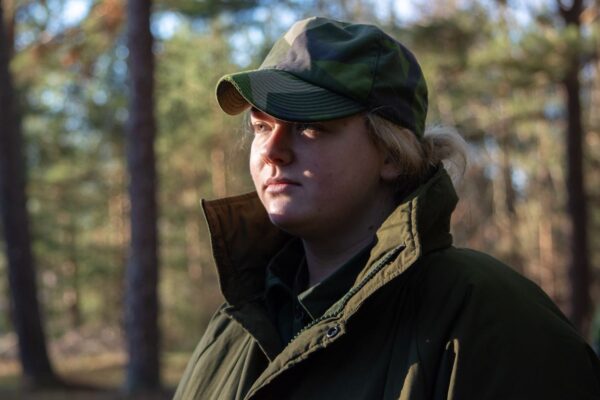 Can you share your experience and growth in the hospitality industry?
I'm currently working as a Front Office Assistant Manager, where I oversee daily operations. I completed the Business Administration programme in Hospitality Management (BAHM) at Malmö Borgarskola in June 2021. Following graduation, I had the opportunity to work as a Ticket Office Service Agent for a German ferry company during the summer. Subsequently, I embarked on a nine-month military service starting in September. After completing my military duties in June 2022, I transitioned into my current role as a Front Office Assistant Manager at one of Malmö's largest hotels. I have been involved in the hospitality industry for six years, initially beginning my journey in housekeeping (even before starting at Malmö Borgarskola) and gradually expanding my expertise across various departments.
Originally my housekeeping role was going to be a summer job, but when I began my studies, I gained a different perspective. It was amazing to take what I had learned in the classroom and put it into practice at work. I could easily see results from my work, and I quickly advanced within the company to different departments. I realized that hard work paid off and provided me with a major advantage in school. The opportunity to work in a business dominated by young and diverse individuals is what attracted me the most. Being seen and trusted with the work I was doing was truly amazing. The hospitality industry also offers great opportunities for networking and meeting new people.
Why did you choose the Career-related Programme?
I decided to apply for the BAHM programme because of the opportunities it offered. It provided me with both university preparation and vocational training, which was highly appealing. Additionally, studying full-time in English was a tempting prospect. The programme has been helpful in building my career. It offers a combination of theoretical and practical experience that is essential in the hospitality industry. I have found that some of the most beneficial experiences stem from my internships, networking opportunities, and the chance to improve my English language skills.
How has maintaining a work-life balance positively impacted your career and personal growth?
I would say that being "balanced" is one of the most important qualities you need in this career. The turnover of staff, stressful situations, dealing with people, and the broader mental health challenges in the world are all factors that can impact your work one way or another. It's essential to establish a work-life balance for yourself, as it enables personal growth and equips you to handle work situations effectively. To achieve a more well-rounded work experience and maintain a balanced mindset, I've been encouraged to address both my physical and mental needs. Engaging in regular workouts, for instance, helps me achieve clarity of thought, an open-minded perspective, as well as a greater sense of humbleness and focus at work.
Can you think of any examples where you've demonstrated the balanced attribute from the IB Learner Profile?
The balanced attribute is consistently practiced on a day-to-day basis in my current career. One example of this is how I handle colleagues and guests by recognizing their needs. It is crucial to pause when necessary and listen to the person in front of you, understanding why they are acting the way they are. Can I help and fulfill their needs?
During school, my teacher dedicated significant time to encouraging me to cultivate more balance. At times, I used to overwork myself, neglecting my own priorities, such as engaging in workouts. Naturally, this had an impact on both my well-being and work performance. However, with the guidance of my teachers and my determination to improve and achieve balance, I now understand the significance of being a well-rounded individual. I often apply this knowledge and thanks to this attribute, I have gotten to where I am today.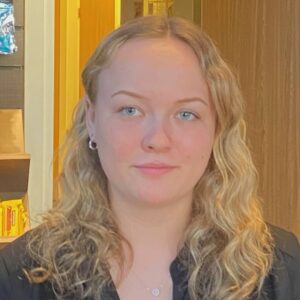 Maxime Schüler is a CP alumna from Malmö Borgarskola in Sweden who has six years of hospitality experience under her belt. After graduating from the CP's Business Administration and Hospitality Management track, she completed a nine-month military training. Today, she is a front office assistant manager in Malmö.