In this blog, we hear from Shloka Ashok, a Diploma Programme (DP) graduate from Greenwood High International School in Bangalore, India who recently received the prestigious Diana Award for her remarkable social activities. We had the pleasure of learning more about Shloka's initiatives including InternMee, Dildaan, and her social service club. Shloka's passions for building skills and ensuring access to education for young girls has had a profound impact on her community.
As we explore Shloka's journey of service and inspiration, we dive deeper into the transformative changes she has brought about. She is a true inspiration and example to people around the world, as well as her former peers – many of whom joined her social service club to be part of a collective where they could all create an impact together.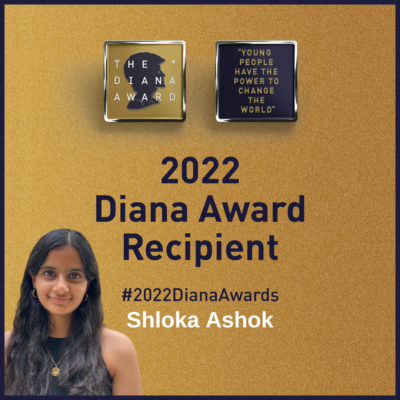 Shloka's service journey and inspiration
As an IB student, Greenwood High has motivated me to immerse myself in a variety of service projects to create a positive impact on society. I founded the first student-run club at my school to inspire and motivate over 100 students to engage in service and community-building activities, aligning with the DP core of creativity, activity, and service (CAS).
I also founded my organization, InternMee, a one-stop platform for students to find suitable work and leadership experiences. I began developing this platform after facing difficulties in finding opportunities myself. To gauge the needs of high schoolers, I conducted a survey with 350 students and found that 95% of them were looking for work and volunteering experiences but lacked guidance on where to find them. Realizing this gap in the marketplace and having seen this issue affect my friends and classmates as well, I decided to find a way to change this. My goal is to make work and leadership experiences accessible to students worldwide.
In another initiative, my passion for education led me to start Dildaan (meaning "to give from the heart"), an organization centred around selling authentic Indian delicacies (pickles and podis) in my community to raise funds to educate young girls. I am a strong believer in education for all and having seen the devastating impact of Covid-19 on education in rural cities, I made it my goal to find an innovative way to educate students to help shape their future.
Measuring social impact
InternMee began as a small initiative in December 2020, attracting 25 users. Over the past 15 months, we have evolved into a global student community comprising more than 35,000 students. We have catered to over 17,000 applications with students from over 80 countries and 1200 cities. Additionally, we have partnered with over 250 start-ups, NGOs/NPOs, and youth-led organizations, providing our student community with diverse opportunities in their preferred fields.
In the case of Dildaan, we have successfully raised funds for the education of 11 girls in 20 months. Our goal is to expand our educational support to 100 girls, and we have partnered with six of my grandmother's relatives and friends to help with production. This dual impact approach allows Dildaan to educate girls while encouraging women to secure their own earning livelihoods.
During the second wave of the Covid-19 pandemic, I led in launching a fundraiser to buy pulse oximeters for families living in slums to help with the early diagnosis of Covid-19. We were able to raise over 2 Lakh Rupees (over 2,000 dollars) in just 24 hours. Seeing the potential to bring about change, I founded the social service club at my school. Together, we have undertaken various initiatives including providing 15,000 meals to underprivileged families, creating and distributing 200 welfare pamphlets to domestic workers, and collecting 1200 sets of clothes to donate as festival gifts to orphaned children.
Shloka's future plans
Through my journey, I have realized that every individual can make a difference, regardless of their age. I have learned that everyone has the power to bring about change if they harness their potential and take active steps toward their goals.
While I give wings to my passions, my goal is to create communities of leaders and changemakers. I believe I am on the journey of doing exactly that with my local community, school community, and global high school community.
My service journey has only just begun, and I look forward to all the different initiatives, causes, and solutions I will be working toward.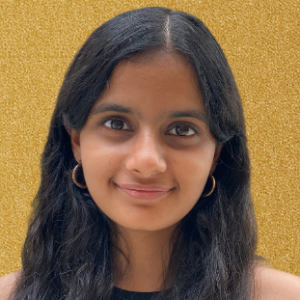 Shloka Ashok is a DP graduate from Greenwood High International School in Bangalore, India, who recently won the prestigious Diana Award. She founded InternMee, a platform that provides internship, volunteering, and leadership opportunities to high schoolers around the world, free of cost. InternMee, launched in December 2020, has helped over 35,000 students from more than 80 countries find meaningful experiences. It is ranked in the top 10 internship search websites as per Edugraph. Additionally, she co-founded Dildaan, a social organization that supports young girls in accessing education. Inspired by the impact she was able to create, Shloka founded the first student-run club at her high school, the social service club, which inculcates the culture of giving within the school community.