Inquiry-based learning is an essential aspect of our classroom, and I discovered a powerful way to take it even further – by teaching students to ask their own questions.  
I am a Grade 5 educator in India, and I recently attended a workshop hosted by the Right Question Institute. The workshop introduced me to the concept of guiding students to formulate their primary source questions, which sparked my curiosity to implement it immediately in our unit of inquiry on energy stores and transformations, collaborating with our STEM educator. 
Step 1: Observing and formulating questions
We began the journey by setting up different windmill stations in our lab, each crafted with Lego bricks. The students grouped up, chose stations, and keenly observed the windmills. Their task was to create questions based on their observations within a five-minute period. Every question was considered valuable, and they did not hold back in generating as many questions as possible. 
Step 2: Open-ended and close-ended questions
Next, we explored the distinction between open-ended and close-ended questions. Students worked collaboratively to categorise their formulated questions accordingly. They quickly grasped the difference – close-ended questions have definitive answers, while open-ended questions delve deeper into the topic, sparking further inquiry. 
Step 3: Converting questions
The students then converted open-ended questions into close-ended and vice versa. This exercise strengthened their understanding of inquiry scope and the significance of open-ended questions in exploring concepts more profoundly. Their enthusiasm and sense of ownership in their learning were palpable. 
Step 4: Prioritizing burning questions
We emphasized the importance of "burning questions" – those that fuel a deeper pursuit of answers. Students selected three burning questions from their list, and they were thrilled to see these questions, along with others, displayed on our classroom wall. 
Step 5-8: Unpacking central ideas and planning inquiry
To continue their inquiry, students categorised questions under each line of inquiry and identified primary and secondary sources to find answers. They crafted research plans using flowcharts and sketch notes, ensuring their learning outcomes were met. 
Step 9: Ownership of learning
As students completed their inquiry, they revisited their burning questions, ticking them off one by one. This moment marked a sense of accomplishment as they became knowledgeable, reflective thinkers. Teaching students to ask their own questions nurtured critical thinking, engaging them in meaningful collaborative discussions. 
By fostering student-led inquiry through question formulation, we develop their critical thinking skills. We found students were more engaged in meaningful collaborative discussions. I aim to refine this technique further and use it not only at the beginning of the inquiry but also during the inquiry.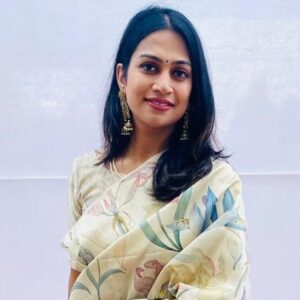 Aanchal Shah is an experienced Primary Years Programme (PYP) educator, with a strong background in curriculum planning, inquiry and concept-based learning, differentiation, design thinking, and effective classroom management. Her expertise involves fostering student-led inquiry and guiding students through the PYP Exhibition, having successfully facilitated this significant milestone twice. Additionally, she will be working as the grade level coordinator for Grade 4 for the academic year 2023/2024.