The world came together in celebration as the Football World Cup took centre stage, showcasing the unifying force of sports. As we rallied behind our countries, immersed ourselves in players' stories, and connected across borders, there was a golden opportunity to champion, endorse, and cultivate Girls' Football Programs. These programs had the potential to be beacons of transformation, shining a light on the urgent necessity for girls, non-binary individuals, and those identifying as girls to receive equal and fair opportunities both on and off the field. 
According to statistics from the Football Association, while 72% of girls engage in football during primary school, this figure drops to 44% in secondary school. Moreover, only 40% of secondary schools extend girls the same football access as boys in after-school clubs (The Football Association, 2020). Obstacles such as negative peer perceptions, limited facilities, and scarce skill development prospects often discourage girls from participating in sports. 
Enter the Girls' Football Program—a venture that transcends geographical confines and lays the foundation for a more all-encompassing future. By offering a secure and supportive environment for girls to partake in football, this program not only promotes physical well-being but also nurtures social bonds, self-esteem, leadership aptitude, and a robust sense of empowerment.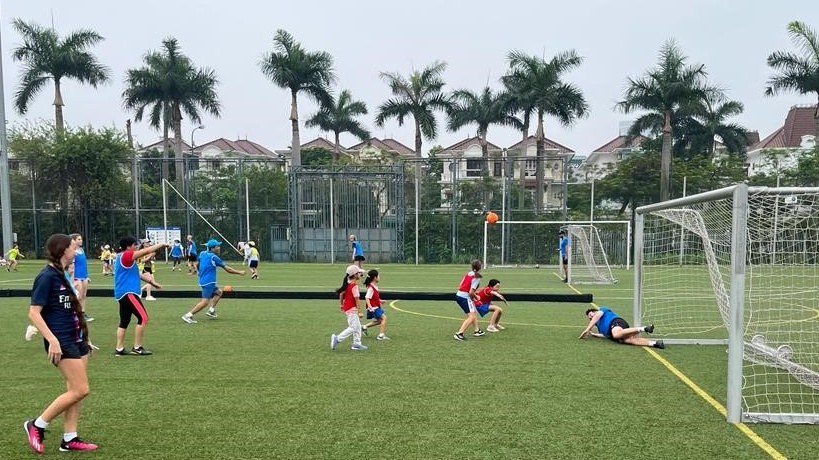 Turning vision into action:
The triumph of the Girls' Football Program isn't solely rooted in its aspirations but rather in its pragmatic execution. The inception of a program could spark from a Grade 1 class, a parent-initiated Friday football group, after-school activities, or a school varsity team. To ensure its effectiveness, several pivotal strategies come into play: 
Inclusive Environments:
The program fosters safe, all-encompassing spaces where girls feel accepted and valued. Establishing a judgment-free ambiance encourages girls to embrace the sport, build self-assurance, and form social bonds. 
Skill Enhancement:
Regular training sessions and practice opportunities are provided to help girls refine their football skills. Expert coaching and guidance significantly bolster their technical prowess and tactical comprehension. 
Role Models and Leadership:
Female student leaders and coaches stand as role models and mentors, offering constant examples of the potential that lies ahead. As stated by Ekholm et al. (2019), female coaches can guide girls from exclusion and subjugation towards empowerment and inclusion. Female leaders foster camaraderie, break down barriers, and challenge stereotypes. 
Awareness and Education:
Engaging conversations and community activities pertaining to gender equality and empowerment underpin the program. By nurturing comprehension of these crucial concepts, community members evolve into advocates for change and equitable access. Initiatives such as beginning training sessions with positive affirmations, sharing program values, answering community questions during assemblies or school events, organizing celebratory matches with opening speeches, and informative social media posts all contribute to spreading awareness and educating the community. 
Stakeholder Involvement:
Collaboration among teachers, coaches, students, and the broader community is indispensable for program triumph. This collaboration might entail data collection, surveys, one-on-one discussions, or social media engagement. Incorporating diverse perspectives and resources through stakeholder engagement propels the program towards its goals. 
As the World Cup mesmerized the world, let it also serve as a reminder that this global stage offers a prime opportunity to drive Girls' Football Programs forward. The fervour surrounding the tournament can ignite a flame for change, motivating schools worldwide to adopt similar initiatives and provide girls the platform they rightfully deserve. It's a chance to amplify our collective voice, advocating for equal sports opportunities and beyond. 
At its core, the Girls' Football Program aligns with the United Nations' Sustainable Development Goal (SDG) 5: Achieving gender equality and empowering all women and girls. In a world where women's representation in leadership roles stagnates, this initiative serves as a call to action. By investing in girls, we lay the groundwork for a world where girls evolve into confident leaders who challenge stereotypes and drive positive change—both on and off the field. 
Author's Note: Throughout this piece, the term "girls" encompasses individuals who identify as girls and those identifying as non-binary. The program discussed extends opportunities to allies regardless of gender. The usage of "girls" is meant to be inclusive, acknowledging a diverse range of identities and fostering a supportive and united environment.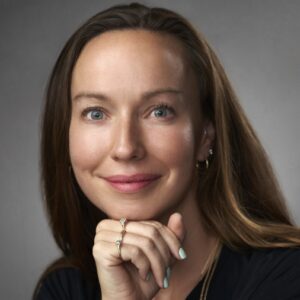 Sydney Kirk, a physical education and biology teacher at UNIS Hanoi, Vietnam is a passionate advocate for gender equality and sports empowerment. She believes that through unity, we can craft a better world.