We know that IB students go on to become active, compassionate and lifelong learners who understand that other people, with their differences, can also be right (just take a look at our student and alumni stories!) But how do they develop these skills? Vitika Chadda, from Pathways School, Noida believes that encouraging collaboration from early childhood is the answer. 
Through my experience of teaching in early years classrooms, I have witnessed first-hand the incredible impact of collaboration on the learning process. In today's digital age, where screens dominate and solitary activities prevail, I have noticed that our children's social skills are suffering. It is crucial to address this by intentionally incorporating collaborative activities into our weekly plans. 
The COVID-19 pandemic shifted us to online schooling, and sadly, collaboration suffered. Learners exhibited deficits in patience, listening skills, and engagement. This experience underscored the supreme importance of collaboration in education. We must make it a mandatory component every week to prepare our students for the future work environment where teamwork is vital for success. 
Benefits to fostering collaboration in the learning environment include: 
Learners understand and appreciate the importance of respecting the speaker and others' viewpoints.

 

Gradually, they become more open-minded and receptive to diverse ideas and perspectives.

 

Collaboration enhances their listening skills, promoting active engagement with their peers' contributions.

 

Learners' critical thinking skills are honed as they carefully listen and build upon each other's ideas.

 
By fostering collaboration, we empower our students with essential social and cognitive skills that will serve them well beyond the classroom.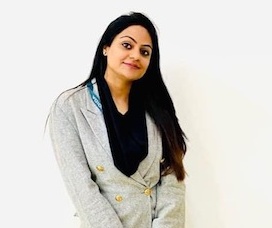 Vitika Chadda has 12 years' experience of teaching and eight in brand management. She is a certified early childhood educator in Alberta, Canada and holds Apple, Jolly Phonics, and Microsoft Innovative Expert (MIE) certifications. Her educational philosophy centres on play-based and inquiry learning, nurturing lifelong learners. Vitika prefers the term 'facilitator' over 'teacher' to reflect her approach in nurturing young minds.