For Morgan Davis, a passionate musician and history enthusiast, online education has provided the perfect platform for her to pursue her interests while accommodating her unique health needs and circumstances.
During the pandemic Morgan thrived during online classes and when students were able to go back to the physical classroom she sought an educational approach that accommodated her unique health condition. With her immune system disorder making her more susceptible to lung infections and thus COVID-19, traditional classroom settings now posed a risk. The idea of going to school masked and isolated from her peers didn't resonate with Morgan's vision of a fulfilling learning experience.
Morgan is now studying with Dwight Global Online – one of the IB's partners in the DP Online pilot, which has seen students around the world undertaking the first ever fully online Diploma Programme.
We spoke to Morgan and her mom about their experiences with the IB and online education.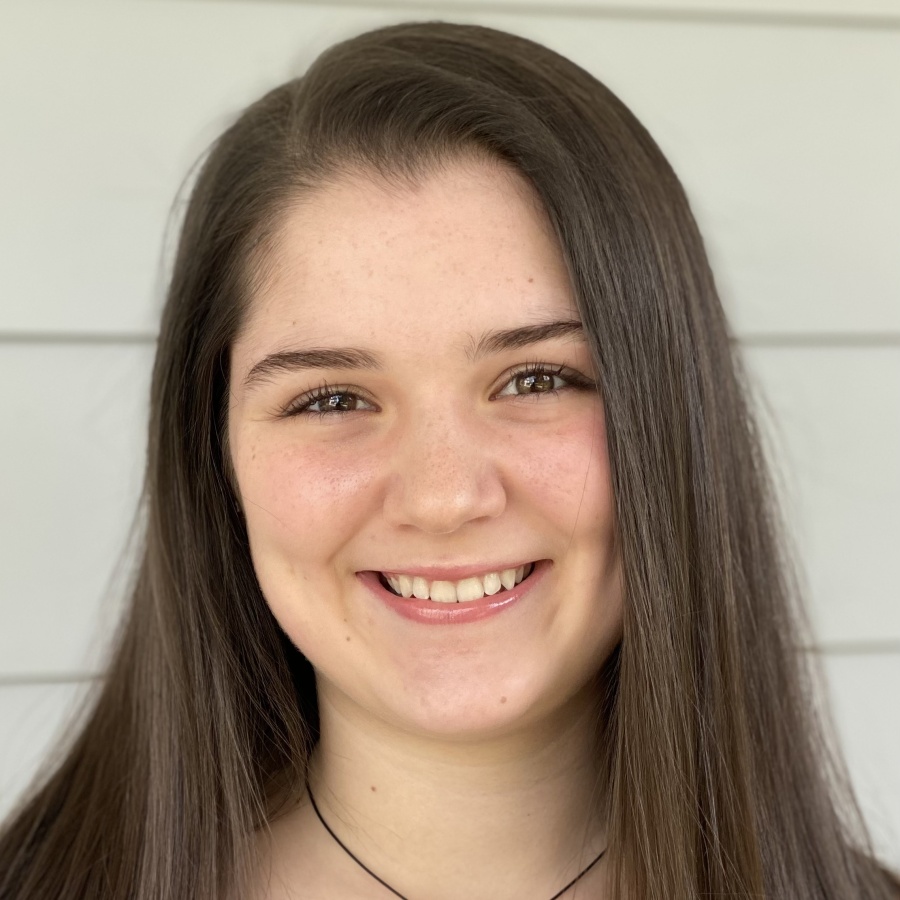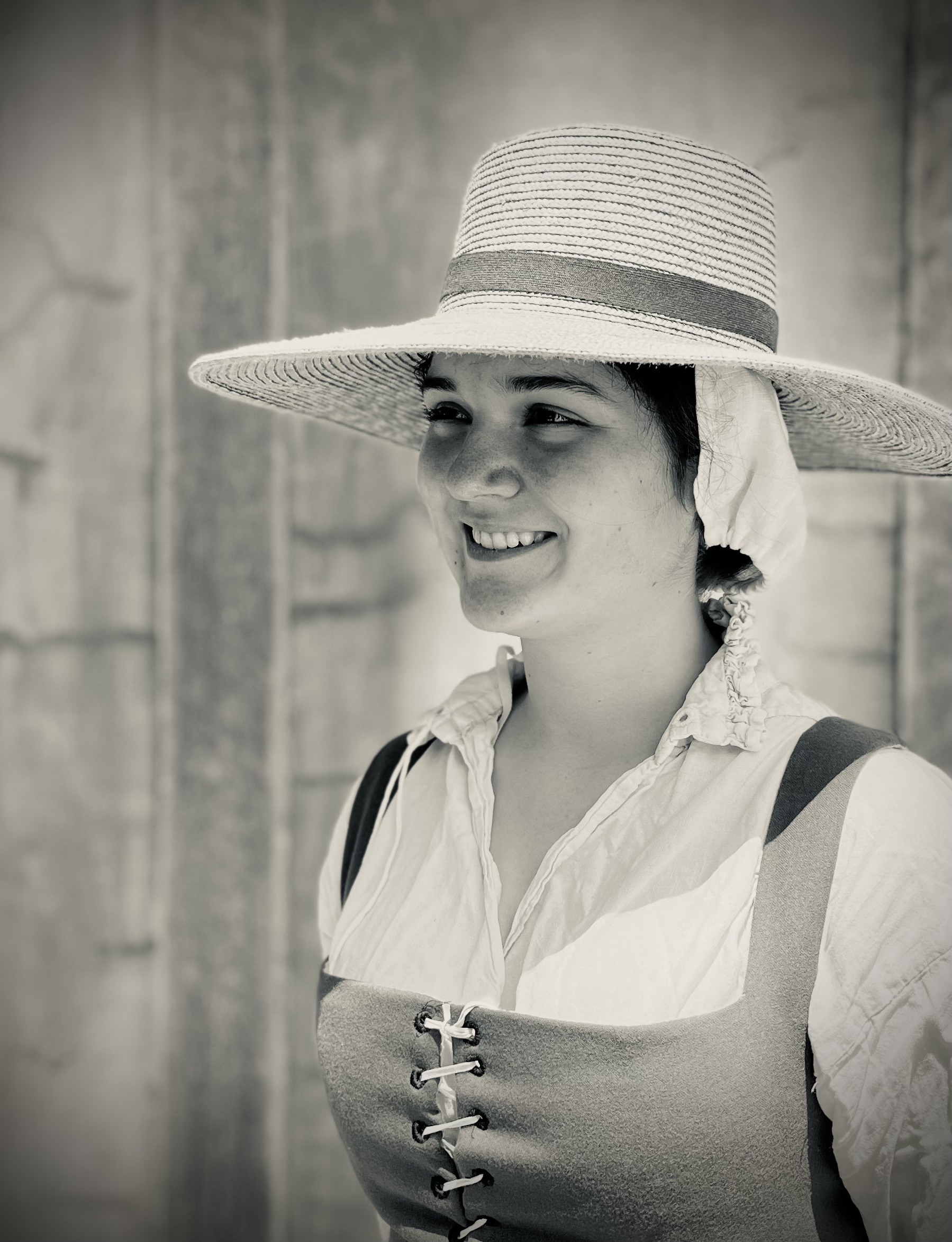 Morgan
"At the beginning of the pandemic when school went online, I realized that I really liked online learning. I liked the ability to work on my own and then come to class and discuss and ask questions – that really works for my schedule and how I learn. So, we looked at online schools for junior year.
We wanted a course where I wouldn't need to be on the computer on Zoom meetings all day just to fill time or to have my name on attendance. The IB was recommended to me during my admissions interview for Dwight, and I haven't looked back. I have learned so much already, and the way Dwight presents the DP has also worked well for me. Being able to have a college-like class schedule where I can work independently much of the time is conducive to how I learn. But this flexibility also works for some of my peers who are pre-professional athletes or dancers who want to keep up with their passion as well as their learning.
As for me, I'm a musician. I play a unique historic instrument, the Fife (essentially a high-pitched wooden flute), as well as the Irish flute. But I'm also a storyteller at heart. I love writing. I love stories more than anything – especially stories of the past. My passions of storytelling and history come together in living history interpretation, which is why I also volunteer as a costumed interpreter at a historic site.
The IBDP has also broadened my horizons in how I look at college. The program has given me a broad foundation of knowledge due to the breadth of courses, as well as a depth of learning from the connections between subjects and critical thinking skills taught by the program. Because of this, I feel more prepared to go to college and take more advantage of the depth, specialization, and career preparation available without feeling as shaky on how to critically read, write, and think. My dream career would be to be a screenwriter or a writer in general.
My horizons have also been broadened culturally. I'm not only studying global perspectives, but I am surrounded by different perspectives from around the globe. For example, for my CAS (creative, activity and service) project I worked with one of my peers in Mexico and one of my peers in Uruguay on beach cleanups. Even though we were in different locations and communicating online, we were able to organize two different beach cleanups and we also organized a session at a full school assembly where we could educate our school community about the environmental impact of beach cleanups. Although we did our individual parts of the project, we were all collaborating."
Mom
"I would definitely be an advocate of this programme. The access that this gives to people that otherwise would not be able to do the IB, it means so much because it's made an incredibly difficult time quite the opposite for Morgan. We're still living almost on lockdown because of her immune system disorder. And instead of feeling isolation this has been a time of real blooming.
One thing that I really love about this program is the perspectives, the interest, the curiosity, the passion and the motivation of all the students from around the globe. She now has friends literally all over the world, people in Uruguay, Thailand, the UK or India. They text and they video call. I'll lose her for a couple of hours and she'll be upstairs video calling with a friend and they'll just be hanging out online.
It's not just the students. The level of teaching in the IB is amazing. Her dad and I went to good schools and yet this level of education amazes us. These teachers have a higher level of thinking and are more academic than any I've seen. The quality of the education, the quality of person, the quality of intellect is just superior.
Aside from the academics, she's done baking and fundraising online. She was vice president of the  student council. She's in the National Honor Society. They do all the same extracurricular activities that a brick-and-mortar school would offer.
In terms of supporting Morgan's wellbeing, there was a moment last year when she was feeling overwhelmed because she was working all the time and not taking any days off. We had a meeting with her dean who told her to shut her computer immediately and take the weekend off. It was the perfect reaction to an overwhelmed student. And when she came back from the weekend, her teachers and dean helped her to balance better. And now Morgan knows how important that work life balance is."
Learn more about the DP Online pilot and our partner organizations.