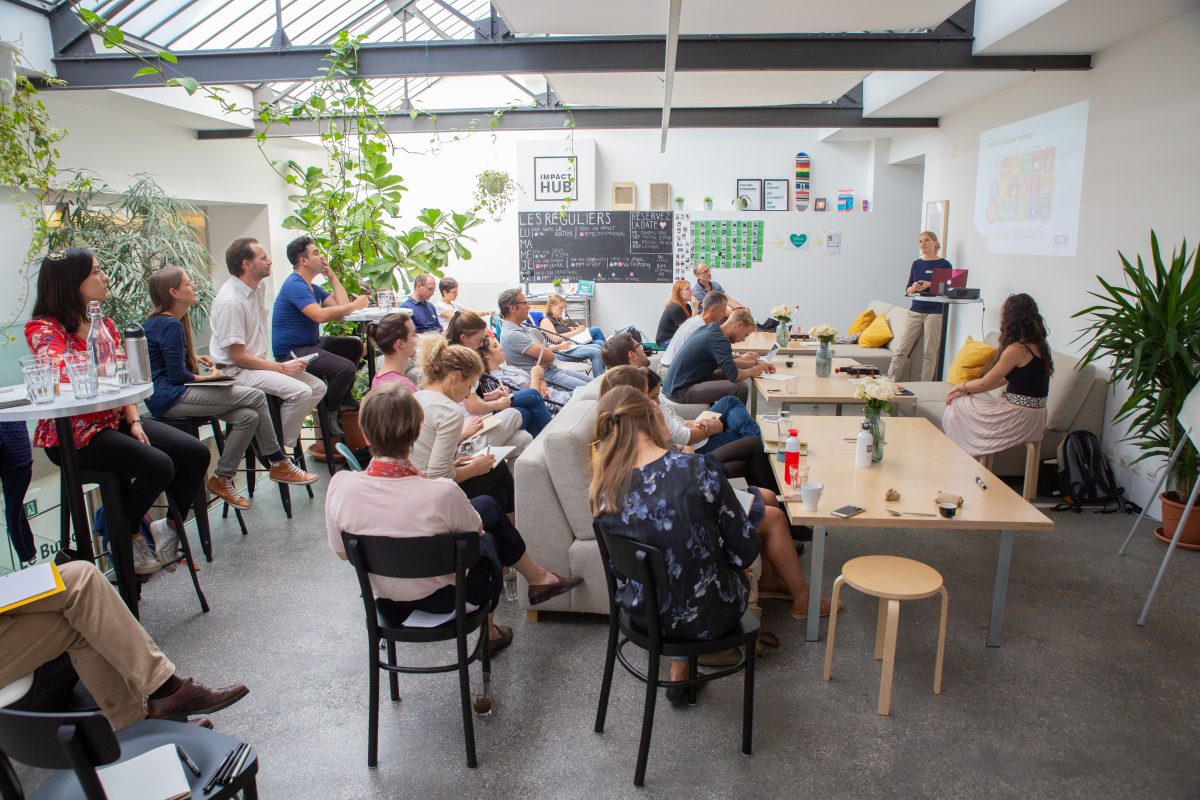 Impact Hub is a community for entrepreneurs, creatives and innovators that offers collaborative co-working spaces, relevant training, incubation programs and events as well as networking opportunities to its members. With more than 100 locations spreading 50 countries and five continents, Impact Hub has become a global resource for start-ups, individuals and organizations to meet, learn and connect. Krista Kaufmann, Community Catalyst at Impact Hub in Lausanne, Switzerland, responds to our Q&A below.
What inspired you to join this entrepreneurial adventure?

During my experience at the United World College (UWC), I left my small, idyllic Swiss village to spend 2 years in India. I was able to experience an incredibly beautiful country, that had a mind-blowingly complex history and a rich culture. At the same time, I was able to witness poverty and environmental destruction for the first time in my life. I started questioning what I had previously thought to be "normal" and given. This triggered a process where I slowly became aware of the immensely privileged position I was in. I felt the strong wish to use this privilege in a constructive way, by contributing something to the world. After this experience, simply climbing up the career ladder just seemed meaningless.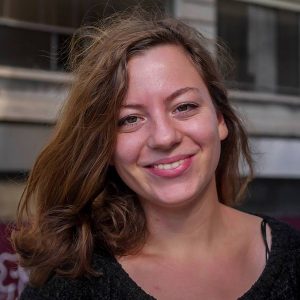 "We are called to put our talents to work—especially those talents and qualities that might not have been as appreciated in the past."
Ever since I can remember I wanted to do work that was meaningful, inspiring (to me and the ones I serve) and that helps create a positive impact in this world. We are called to put our talents to work—especially those talents and qualities that might not have been as appreciated in the past: creativity, collaboration, empathy, challenging the status quo, willingness to fail and especially the courage to be vulnerable. When I came across Impact Hub, a global network that aims at creating a positive impact, I knew that this was a good place to start this journey after graduating from university.
What is the most significant challenge facing aspiring entrepreneurs today? 
Social entrepreneurs face a very high risk of burnout. Like any other entrepreneur you are working around the clock to advance your business with a limited budget, amount of energy and time at hand but also striving to create real change through your businesses. You have to do a lot of things yourself—marketing, branding, writing proposals—in domains you might not have necessarily expertise in. And balancing all these tasks with your personal commitment and emotional involvement can leave you emotionally and physically exhausted.
This issue is ongoing but creating a supportive community that is based on trust, courage and collaboration can help you manage. Just knowing that there are people you can reach out to chat and share your current challenges with—be that senior entrepreneurs or people from completely different sectors than yours—helps immensely. At Impact Hub I work to ensure all our members have access to these community building support systems. The entrepreneurs in our network often stress this as an important factor that contributes to their success—being surrounded by the right people who are willing to collaborate.
"They're not doing it for themselves or to earn some quick money—but to contribute something to the world."
What types of entrepreneurs do you admire most?
The social entrepreneurs that are part of our network are particularly inspiring to me because they address meaningful challenges. "Successful" is devoid of meaning when the project at hand has no real purpose and does not challenge the current status quo.  That is why I consider our network of social entrepreneurs particularly inspiring. They deal with issues ranging from plastic pollution in the ocean to empowering refugees. These are people who are humble and truly believe in what they're doing. And they're not doing it for themselves or to earn some quick money—but to contribute something to the world and to use their skills to create a positive world.
What is the most important business lesson you've learned in the past three years?
Building a sense of trust and safety is crucial especially if you want to be creative and innovative. It takes time to build this trust and some people might easily dismiss it as unimportant. A study by google showed that the most successful and high performing teams are where people experience psychological safety, which enables people to effectively collaborate, challenge each other and ask for help. When I started working for this business, the size of the team had grown from 5 to 15 people within a few months. It took some time to get acquainted with one another and build a team culture where we all experience that psychological safety (and we're still working on it). You need to be sure that your team is supporting you and will have your back. An environment of backstabbing, mistrust and lack of collaboration will almost certainly increase the chances of business failure.
In what ways has an IB education supported your career?
I went to a United World College and thus the IB diploma was just one piece of the whole experience. I definitely appreciated the depth and the sense of independent, critical thinking that was fostered through the IB curriculum—skills that are still proving very useful now.
More stories from this series about social entrepreneurship: