What does an AzTech translator do?
AzTech Solutions is a relatively small translation agency. This means that we all work on the task at hand, which can vary a great deal. We spend some days discussing projects with customers without translating any texts, while on other days we might focus on a translation or review project without a single interruption. What I like most about my job is that I learn something every single day. It may be a small detail, but sometimes a whole new world opens up while translating.
What is the most interesting part of your job?
I learn something new every single day and I am also in contact with many translators worldwide. This means that I experience new cultures and ways of doing things. We may be living in a global world, but every culture has its own interesting differences.
Translation is puzzle-solving, reading, writing, thinking, researching, combining ideas and more! The best part of my work is that I love to solve puzzles. Nobody reads a text like a translator does. We weigh up all the words very carefully, and because language is not an exact science, each translation is unique and personal.
"The IB teaches you to think independently. It also teaches you to read and understand a text to consider the whys and wherefores."
Why did you become a translator?
I was often appalled at the quality of translations. I remember reading the instructions on a pasta package and not understanding why the number of minutes required to make the pasta was different. I knew I could do better. Also, translation feeds my thirst for information and knowledge, my love of puzzles and more.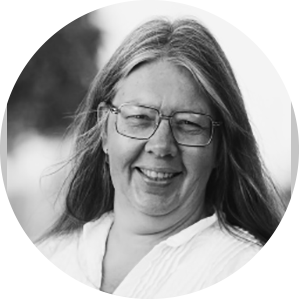 How did your IB education influence you as a translator?
The IB curriculum is broader than that provided by other secondary school systems. Subjects are not separated by clear borders, and ideas from one subject can and should mix with other ideas. Theory of Knowledge taught me how to construct an argument and how to see through and address others' points of view. The IB teaches you to think independently. It also teaches you to read and understand a text, to consider the whys and wherefores of any and all information, to reflect on everything you come across, to find reference material, to research and to learn all the time.
These skills are valuable as a translator. It is not easy to explain why A is better than B, but if you find the right reference material you can explain clearly in only a few words. At school, I would often be told, "you don't need to know everything, just know where to find the required information when you need it". I apply this on a daily basis.