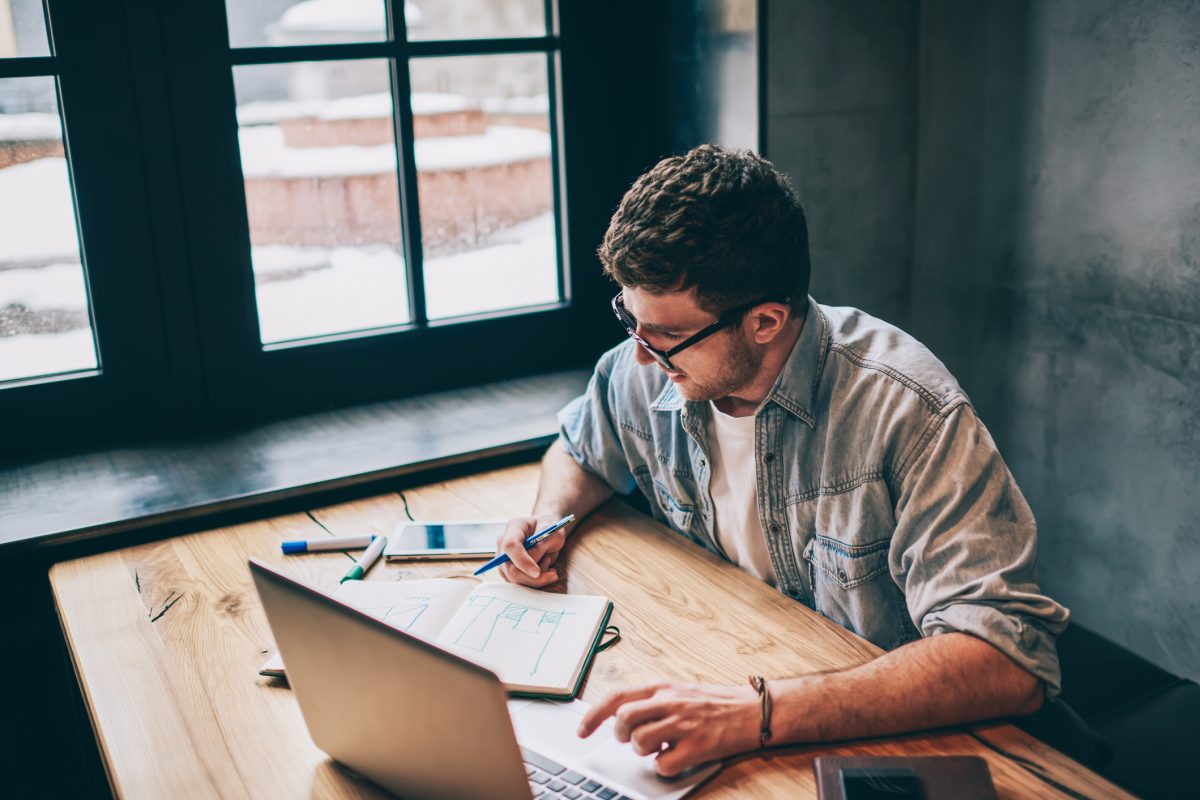 Choosing a future path will never be easy for teenagers with a lot of possibilities in mind. It's hard enough for a 16-year old to decide on anything in particular, let alone their trajectory in life. Consequently, confusion will be normal at first as will the internal struggle. All of this is due to the classic fickleness of our generation, always seeking the best among a vast range of available professions without even taking into consideration what we really do enjoy. The question that I faced when finally completing high school was whether what I wanted to study was actually the thing that was going to help me live comfortably later on in life. There is the possibility of choosing something you really don't like, merely to have more financial security, and for many that is almost always the option chosen. However, for me, the answer was never entirely clear. This is mainly due to the pressure that you sometimes feel from friends and relatives or from what you read on the Internet after many long and trying hours filled with doubt.
But the answer really lies in what you want and what you need because you are drawn to the idea of working in that field and you really do like it. There is always a certain degree of error, but opportunities will always present themselves. The idea is to work at doing what we do best and what we truly want the most. That's the only way to find meaning or satisfaction in the future, through our own accomplishments. My path was a difficult one, but I am sharing it with you so you will know what you may face in the coming years. This is the story of my experience in the transition from high school to college. It definitely wasn't an easy one. But the path taken and the questions that arise during this short journey are what make it so exciting, in that you need to make the biggest decision of your life: choosing a university program and following through with it.
The university of your dreams and the choice.
"The university will never be the thing that makes the student; instead the student makes oneself"
At first, we all tend to have an idea of where we want to go and how much we will accomplish. These are the first things we want after finishing our demanding years of schooling. We definitely graduate with the desire to "experience the world," and to accomplish what our parents have accomplished in the past and to do the very best that we can. It's clear that education will always be the path, this is obvious, and the university that we choose will often be the vehicle for doing so.
In my case, I had the idea of going to the university of my dreams, where I would be able to study what I like most and be able to fulfill my dream of being a newscaster. While I was finishing up the last year of high school, universities started to visit us and encourage us to try to gain a spot. It was extremely exciting and honestly, I always put so much emphasis on the university that I had already imagined myself attending. I was also excited and thrilled that my friends were also considering the same option. I afforded great importance to the talks that were given by that educational institution and I already knew by heart the whole process that I needed to follow in order to get in. It wasn't easy, but as the saying goes, "no pain, no gain." No question, I at first pictured myself at that university and I could almost taste the success that I would have in college just because of that decision alone.
The university that I had considered was the best one in the country. It had an amazing infrastructure, the right materials, the perfect environment and the academic curriculum that would help me achieve my goals. In my mind, it was just a matter of trying hard and achieving it. But unfortunately, at times this can be a long process and sometimes it might even be impossible.
Giving up was never an option. But sometimes, and only sometimes, time goes by and you end up feeling the pressure of having to make a choice before finding yourself lost in the applications and such. You always aim to put forth the best effort possible trying to achieve that dream of being at the place where you really want to be, no matter how hard it is and because of how important it is in the end. The decision is up to you and you need to be steadfast. My experience, looking back at it now with some distance, wasn't like that. But I am nevertheless sharing it with you, the reader, so you can guide yourself and keep on moving forward in spite of life's setbacks.
I applied to my dream university two times. In my country, the higher education system is really complicated and not many people get the best out of it. The first time that my application was rejected, I felt like I was going to die. I felt like that situation was becoming so complicated at a time in my life when most of my friends were getting a spot at their dream university. But I felt like I hadn't yet demonstrated my full potential and I was not able to gain admission. But there wasn't any reason to despair just yet; I just needed to really focus and try to get that spot that I so yearned for.
During the following application processes, I didn't get that spot either. I think that at the time, the hopelessness and powerlessness of not being able to get into my dream university really impacted me quite seriously. But I am telling you that there will always be the opportunity to continue trying. You can always keep on trying to achieve it with the utmost focus and concentration. You should never give up, because if it's the university where you truly want to be, then you need to focus on that and fight to get there. It involves a lot of effort and dedication. In fact, many of my peers had to apply over 10 times. In order to get into their dream university, they prepared by getting off of social networks, burning the candle at both ends and constantly studying and reviewing.
It will always require dedication to get that space that you so desire. But there is no need to despair. Perhaps I let myself get swept away by those long application periods that exist in my country, for which you have to wait several months to apply. I instead decided to go to another university where the quality was just as good but it wasn't the one that I had so desired. In any case, the university will never be the thing that makes the student; instead the student makes oneself and the student is also the one that needs to strive to be the best at what they do. The student is the one that companies will want and the one that will be showered with job offers. I learned this at another university: not the one that I had dreamed of but still gave my all to later make up for it with something far better. Because all of that comes from oneself.
Crisis along the way.
"Going through these moments of doubt and fear are incredible experiences"
No degree will immediately make us rich. It will always involve following the path of education and learning to fight in order to be the best and irreplaceable at our future jobs. It's a part of life. I was at a good university, studying the subject that I had thought was my favorite. Nevertheless, I started to read the relevant news articles, in which they tell you about "the highest paid careers" and the "professions most in demand." In these, they basically create a list, valuing and devaluing professions based purely on salary-related criteria. I let myself get carried away and I started thinking: Why couldn't I do one of these majors? I cast aside what I liked in order to set out on a path to be a professional in another field exclusively for the purpose of having more money at some point in the future.
Some of my friends went through this much later and some experienced this much earlier. It is impossible to know when it will happen or if it will actually happen at all. Some people are constant and unwavering in their decisions and would never go through periods like this; others not so much. Our mindset tends to help in these cases to focus on an academic program that is the one that we really want, no matter how much doubt exists along the way. But in itself, going through these moments of doubt and fear are incredible experiences. They are part of the process and it can happen to anyone. Questioning the major that you chose tends to be the most common thing and there are a lot of factors that are often involved. I mentioned one of these at the beginning: economic stability after completing the degree.
Assuredly, something from my own personal dreams had an influence on the decision. But it was never easy, including the time spent lining up to request to change my major or convincing my parents that it was the best option for me without ever being completely sure and of course, without denying the fact that part of what I was doing was entirely for "a better future." But maybe I was setting aside my own desires, the profession that I really liked, only for another one that was going to leave me better positioned with regard to my salary.
When I started my new major, I saw that not everything was just fun and games. I realized that I wasn't going to enjoy the process and that, assuredly, it wasn't a major that was right for me. I started to suddenly waver and then I ended up feeling a sort of discomfort in which I didn't exactly know what I was going to achieve in the end. It was hard to admit this after so much effort and so much hesitation and it was even harder to admit that it wasn't actually the major but instead me. Sometimes we don't realize our strengths, what we are really capable of doing with care or what we really do like and instead place on the back burner.
It was a complete shock to have to once again line up, again speak to my parents and to reflect on what had happened and have to do everything over again in order to realize that what I really wanted to do was right and to not just choose some other path in which I wasn't going to be happy with myself. Fortunately I had the support of everyone around me, which enabled me to see things as they really were rather than some news segment or a list which would "convince me."
Perseverance is the key.
"Start thinking positively, remember that perseverance will take you to the place where you really want to be."
Thinking about my academic life is very complicated. I've had ups and downs, hard times and unpleasant experiences. However, I feel that I always looked for what was best for me and what I could have according to the opportunities that my parents gave me. Many could say that I am a very fickle person because of changing professions and university as if changing socks were, but I feel that experiencing and understanding the breadth of each career is necessary to choose an option in which you could feel completely comfortable, just as it is necessary to look for the best university and never give up on it.
The international experiences that I mentioned in a previous article came to me in a surprising way while I was enjoying other one. I went through a series of procedures that managed to get me to a European university. I had the opportunity to enjoy a new culture, another society, freedoms that I had never had before and a better quality of life. However, it was not long before I felt that this was not my desired profession, nor was it the university I was looking to enter from the first moment.
It's normal to feel out of place when you're not really comfortable with what you're doing. The important thing is to take some time to look for the correct changes that can lead you to that life that you really want to have, to that future that you sought from a very first time and that truly suits you.
After conducting a personal analysis, which took me a long time, I understood that I had been behind a profession that did not meet my expectations. I did a lot of research to understand careers and to have an understanding of my skills, that's how I defined that my ideal path was in a completely different area. However, although I already had the path, I still lacked the way of making it possible.
My dream university had new admission processes and I decided to try a third time after leaving the European university I enrolled in. Some say, "the third time's a charm", and they were not wrong. Currently, I am in the university that I always wanted, and I am enjoying every moment of belonging to a university that cares about its students, the politics of its country and that turns out to be one of the best within Latin America, apart from being the best one in my country. I never thought I would achieve it, but if I had to recommend something it is to never lose hope of achieving what you want because you really could achieve it. Perhaps, you can see the possibility of entering an excellent university in a very distant and impossible way, but you should not let your inner saboteur dominate yourself. Start thinking positively, remember that perseverance will take you to the place where you really want to be.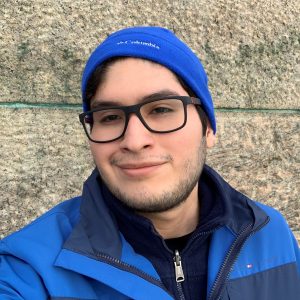 Eduardo Flores Linares is an IB graduate of Colegio San Agustín in Lima, Peru and is currently pursuing a Bachelor's degree on Management at Pontificia Universidad Católica del Perú. He identifies himself as someone who looks for positive change in benefit for the society, a lifelong learner and a trustable person. When he's not engaging in discussions about how to improve life quality all around the world, you will find him hanging out with friends and having a good time. You can find him on his LinkedIn.
If you enjoyed this story, consider reading more below: