Culture, personal preference, and medical conditions are all factors contributing to how a mother feeds her new-born. In Canada, it will cost parents approximately CAD$1,700 for baby formula in the baby's first year. This is unaffordable for some people, and many people turn to food banks for help. However, there is a serious lack of donations of baby formula in the North Bay and Hamilton areas.
IB Diploma Programme (DP) student Maeve Stemp, at Chippewa Secondary School, in North Bay, wanted to do something about it, and utilize her art skills at the same time. She turned it into a Creativity, Activity, Service (CAS) project, and recruited fellow students and staff to help.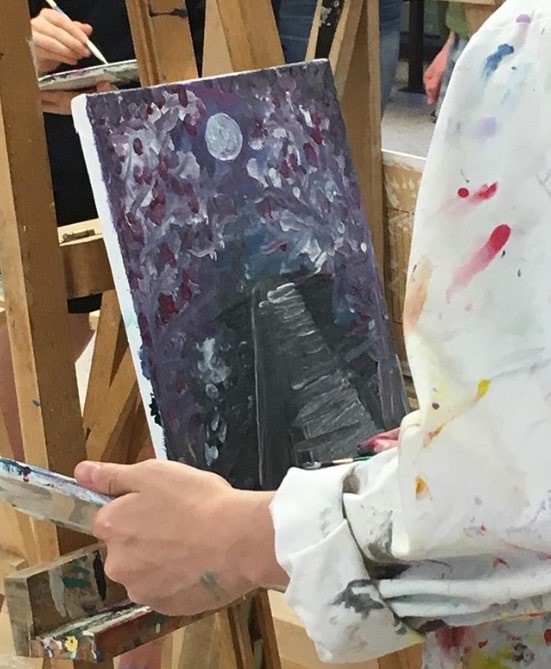 "If a parent is not able to spend almost CAD$2,000 a year on formula, that baby is not going to be able to get the nutrition it needs. It's not fair to people with a disadvantage," says Maeve.
Maeve, along with five teachers and six students, took part in an art challenge in front of an audience of 60 people, which included parents and the local community. As part of the 'Art Battle for Babies' project, artists were split into two groups, and each had to create an original painting within 30 minutes. The three favourite artists in each group (decided by the audience) then created a second work of art in the same time limit. All works were auctioned off to the audience.
"It was really fun. The audience was really positive.".
Explaining where she got the idea from, Maeve adds: "I attended an 'Art Battle' at a local art gallery. I absolutely loved the positive and exciting atmosphere, and seeing the process of art being made. Watching the art-making process being completed so simply, I thought of my extremely talented DP art friends, and thought it would be a lot of fun and a great confidence booster for Chippewa artists to be able to compete in our own art battle."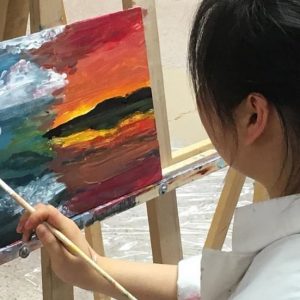 'Art Battle for Babies raised CAD$900, and Maeve was able to buy baby formula at cost for the North Bay Food Bank. Speaking on the IB learner profile attributes she displayed, Maeve says: "The whole event was based on caring about my community. I recognized that there was a very specific need that wasn't being met."
Maeve also focused on being a communicator to promote the event. She advertised on CBC Canada, and local radio stations and newspapers, as well as social media.
Amber Livingstone, the manager of the local food bank, says: "Baby formula is something the food bank doesn't buy because of its expense. The food bank will sometimes get donations of baby formula, but it's not something we get a whole lot of. It's great that Maeve took the initiative to help out."
Maeve is planning on running another Art Battle for Babies next year. "I hope to co-run it with a younger student, to make sure that it continues after I graduate."
She adds: "I used my reflection skills throughout the process. I kept a daily journal for more than a month, reflecting on what went right, what went wrong, and how I could try to make sure there was more of the former. These notes provide a nice set of tips for running the event smoothly next year."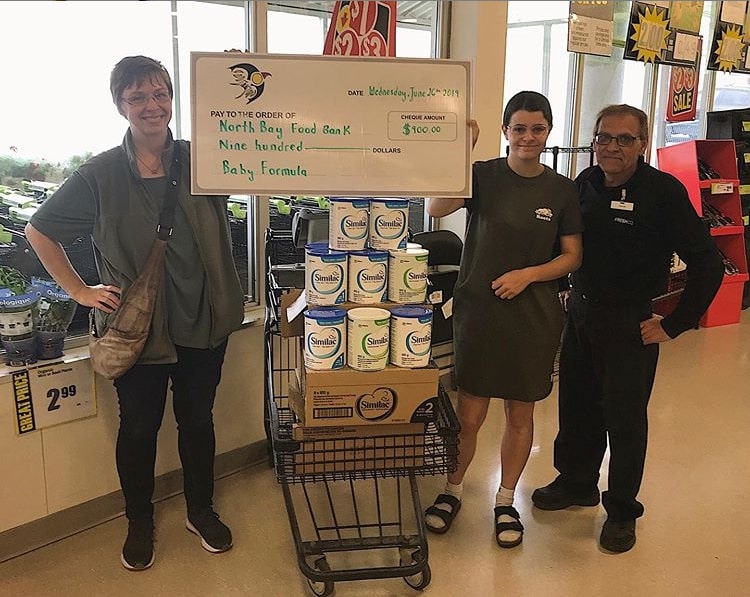 This article is part of a series of stories from IB World magazine that bring to life the wonderful initiatives undertaken by IB students and educators from around the globe. Follow these stories on Twitter @IBorganization #IBcommunitystories. Share your great stories and experiences: email editor@ibo.org