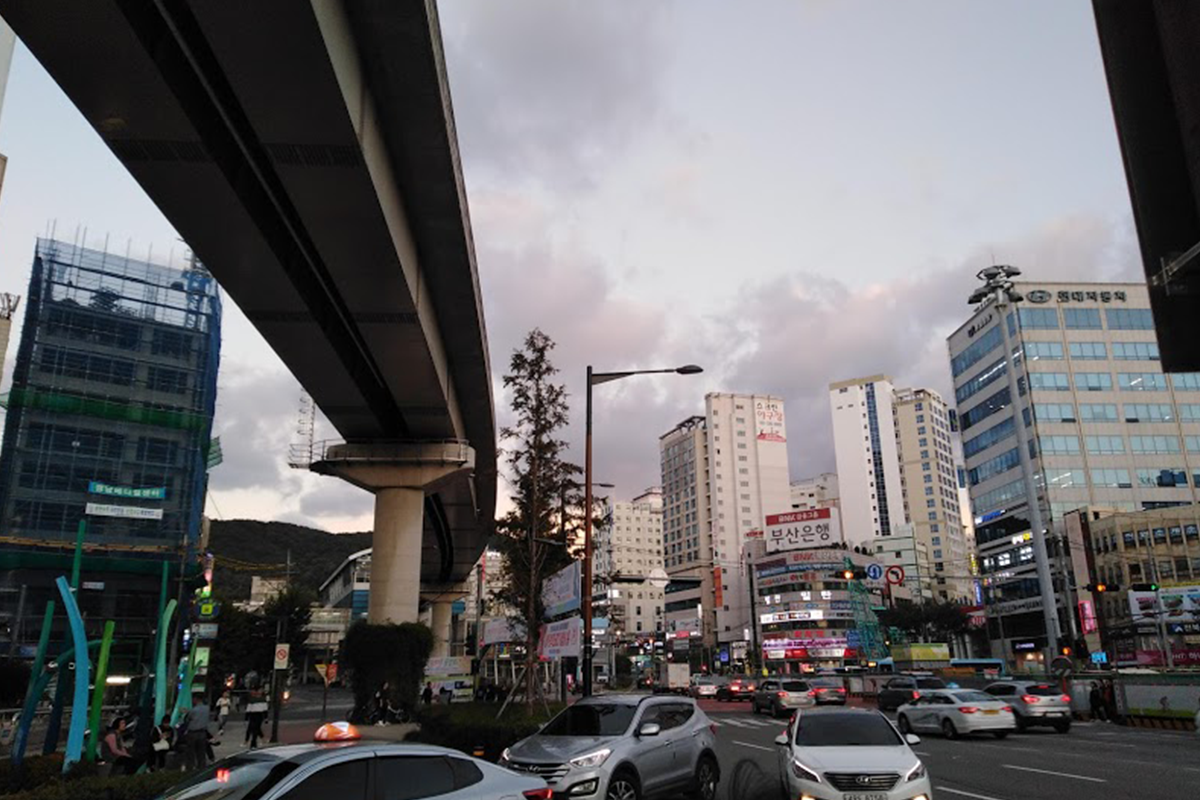 "Living abroad allows you to broaden your horizons"
The key to the development of society is education. Proper education fosters personal growth, thought leadership, skills and moral values to establish a more capable society. Receiving a proper education is everyone's right but due to different circumstances, not everyone can get it. Access to education has been a major global issue each year and one of those unfortunate circumstances that continues this trend is the language barrier. That's why now, to receive an education of quality, more a more people are conducting their studies in a foreign language, with English as the language of preference. It is equally inevitable to question: What can we gain by learning a language? I look forward to sharing my experience abroad and hope it will offer you some insight into it.
I'm originally from Perú, and I usually ask myself how my desire to explore started. To start with, from a youthful age I was influenced by many factors including my own family, the principal one being my mother. She constantly encouraged me to not be a conformist but rather lookout for new opportunities for personal growth, such as studying abroad. Being honest, she enlightened me on how to appreciate a delightful song when you listen to it, even at first you are not proficient in the language. During that process, I realized that the language itself is not a limitation, once you are interested and inspired to learn it.
At the age of 13, when I started the IB Diploma Programme (DP), was when I developed my English skills the most. To be honest, being part of an international program was exciting for me. Sometimes, being a non-native English speaker made me feel like I am missing out on new experiences waiting for me. Initially, I was not able to properly follow the textbooks or write an opinion essay. How did that turn out? Well, once you have the conviction to accomplish a goal, follow through. In my opinion, the most significant part is to not minimize your skills because once you do, you have already lost the battle.
Where to study next?
Studying in a small school in Perú already was a chance to embrace other realities, cultures and thoughts. My school gathered students from all over the country, all of them with a unique background and mindset. That is where I became more open-minded and reinforced my desire to embrace new cultures.
Once I finished the DP, I was sure that the next step was to pursue my studies abroad. By the end of the program, I achieved proficiency in English and it opened me to a new world of adventures in many ways. After evaluating my options, I decided to move to Asia, South Korea. South Korea preserves its cultural traditions and is consistently seeking for development, that particularly fascinated me. Having completed the DP was a considerable advantage. You may say that it was too much, but we both can agree that challenges show the best of us.
I managed to obtain a scholarship from the Korean government to study at Seoul National University, the most prestigious university in the country. The scholarship covers all my expenses and additionally offered me one year to acquire the Korean language.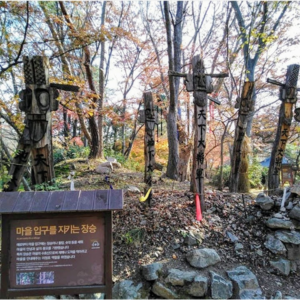 You can tell that one year would not be enough—but I confronted this dilemma, considered it, and was sure that I could do it. After landing in Korea, I was astonished. I met people from all over the world that to my surprise, were already proficient in Korean. I was, of course, scared of how challenging that year would be. I had a slow beginning compared to my peers, always comparing myself to others but never giving up. I was just constructing learning at my speed and it was fine.
Confronting reality
"You decide how far you want to go"
It was very clear to me that all the experiences I had before were essential to overcome this new challenge. On a personal note, life is full of uncomfortable experiences or disappointments, but we decide how to learn from them. I started to seek help when I needed, scheduled my time better and convinced myself that I was skilled enough to learn Korean. If I wanted to be a mechanical engineer, I would have to do so. The journey of confronting negativity is arduous, but it encouraged me. Personally, it represented a step closer to becoming a mechanical engineer studying at a top university.
Then, things started to improve for me. I improved my skills in Korean at a notably faster pace and I noticed within myself, the feeling of accomplishment providing more inspiration. I ultimately obtained proficiency in Korean from zero prior knowledge in 10 months, and I am proud of it. I never saw myself as someone knowledgeable at languages, but in that same year—thanks to hanging out with my friends, I also learned elementary Portuguese and a little bit of Japanese. In my mind, if we strive to accomplish a big goal we must stick to small habits and empower ourselves. Now that I am finally a freshman proficient in Korean, it is truly fulfilling to see how I can make my way towards academic and personal goals in a highly competitive university.  Because of the current pandemic, several aspects of our lives are being affected, some international students even had to return to their home country and, in the worst case, some had to take a leave of absence. From my perspective, South Korea is coping with the outbreak efficiently. Fortunately, I am taking online lectures and managed to move into the university residence halls thanks to government support that my scholarship provides me with. Indeed, the university experience is not the same, but we are going through a difficult time that demands the best of ourselves.
The IB is a wonderful opportunity to obtain high-quality knowledge and a great chance to fulfill your dreams. The IB lets you be aware of how diverse the world is. It proves to you that there are no limitations to accomplish your goals and more importantly allows you to be a holistic, enlightened global citizen. As you may or may not have deduced, I am a big fan of experiencing new adventures, and soon, I hope to travel to many more countries. It is gratifying to see more people being to travel as well; we are all broadening our horizons together. I hope to keep meeting IB graduates. If you happen to visit Korea, allow me to be your guide; I would be honored. Ultimately, I do hope you all step out of your comfort zone, look for adventures. 화이팅¡ (you can do it).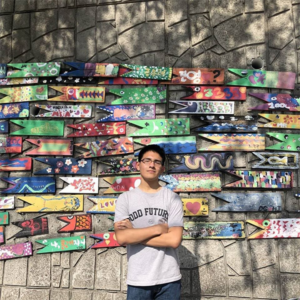 Alfred Cueva graduated from Colegio Mayor Secundario Presidente del Perú, a school in Lima, Perú as a government scholar in 2019. He was then awarded the Korean Government Scholarship to pursue Mechanical Engineering in the class of 2023 at Seoul National University. Alfred aspires to pursue academic research and obtain a PhD degree in mechanical engineering focusing on applied soft materials. When he is not reading a good book, you are likely to find him playing basketball with friends, trying new food, programming or appreciating nature. You can connect with him on LinkedIn here.
To hear more from Diploma Programme (DP) graduates check out these IB programme stories. If you are an IB grad and want to share your story, write to us at alumni.relations@ibo.org. We appreciate your support in sharing IB stories and invite you to connect with us on LinkedIn, Twitter and now Instagram!
If you enjoyed this story, consider reading more below: