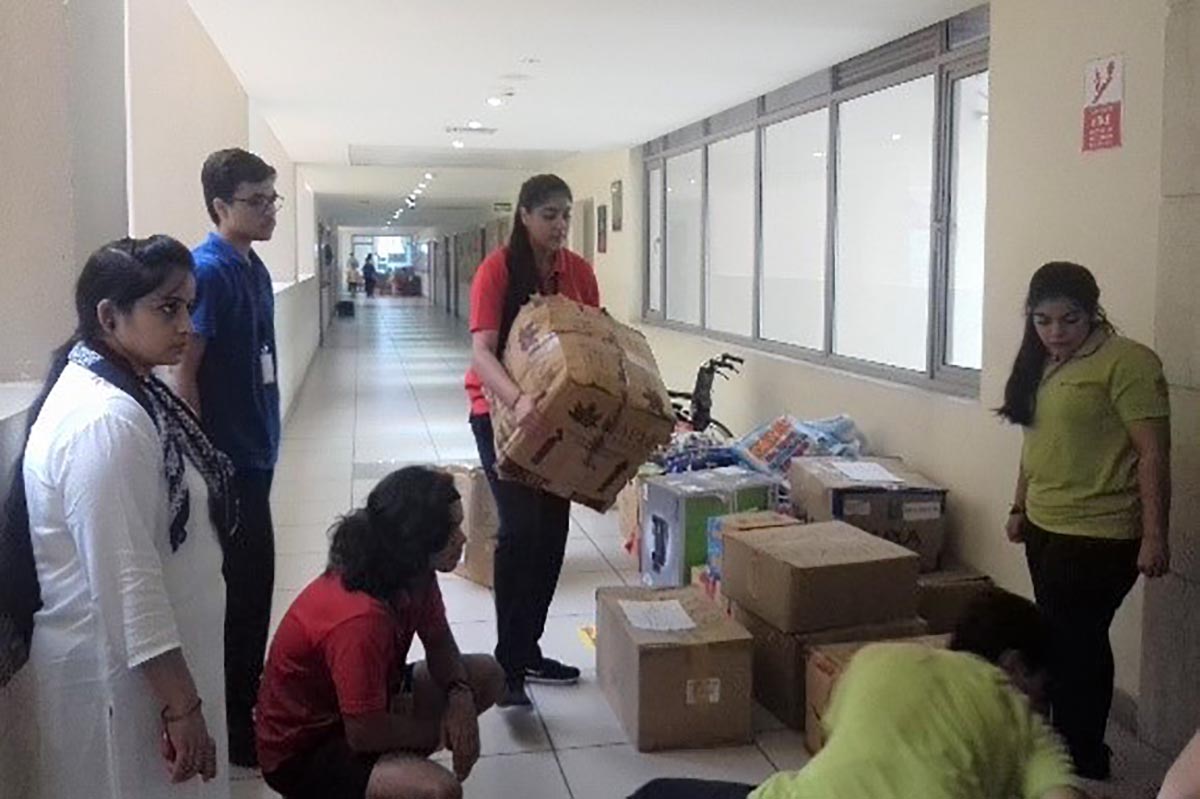 Our first batch of Diploma Programme (DP) students, graduating in May 2020, have taken great strides in their personal and social endeavours. We have instilled in them vital life skills from time management to communication and reflection, while also developing their previously acquired skills. This has facilitated the students' journey towards becoming holistic global citizens.
For the past 18 months, our learners have been participating in a variety of enriching experiences in all three strands of creativity, activity, service (CAS). Students were provided with ample opportunities to participate in a wide range of experiences where they could apply the academic curriculum taught in the classroom to the real-world.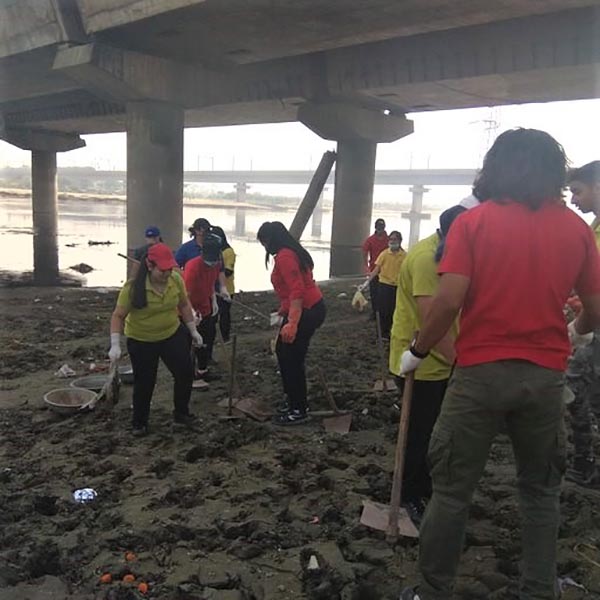 Some remarkable school-led experiences include a three-day Yamuna river clean up drive mainly focusing on the service and activity strand. The aim of the experience was to examine the problem of water pollution. Greeted by nauseous fumes and mounds of plastic waste at the river bank, our courageous students, with shovels in hand and steely determination in their eyes, worked tirelessly to clear one part of the bank of the debris. Our DP students have since then advocated for safe and careful use of water both in and out of school.
The school's year-long theme of sustainability inspired the notebook making experience.  Our student's labour of love consisted of making notebooks by binding recycled papers collected over a period of two months from the school community. These were donated to the Akshara foundation, an NGO that works with children in poverty.
The road safety awareness campaign for underprivileged children was another commitment that focused on the creativity and service strand, for which our learners received acknowledgment and appreciation across the globe through the Renault road safety challenge.
The Kerala flood relief fund campaign focused on the need of the hour in November 2018, when the nation was combatting the onslaught of natural calamity. Students worked hard to collect donated food into separate packs for cereals, pulses, clothing, snacks and toiletries.
DP student, Mihir Sardana says: "From hand-binding notebooks to the Yamuna River clean-up, road safety challenge to Kerala relief fund, each school-led experience provided an avenue for extracurricular learning. These were valuable assets gained, that I have been able to incorporate in my daily life, and they will undoubtedly be of great aid in the years to come.
Tangentially, my self-led projects have provided me with the opportunity to mix philanthropy with my interests, whether it be reading, writing or teaching. These undertakings have become vital in the development of my pre-existing skills as I was able to push my own creative boundaries, while also challenging myself by working on my often overlooked areas, such as teamwork and interpersonal connection and communication.
Conclusively, I believe that the CAS programme has made me a better global citizen, holistic individual and more empathetic to the plights of those less fortunate than me. I find that it has prepared me to face the ambiguity and uncertainty that the outside world has to offer and given me the confidence to overcome any possible hurdle."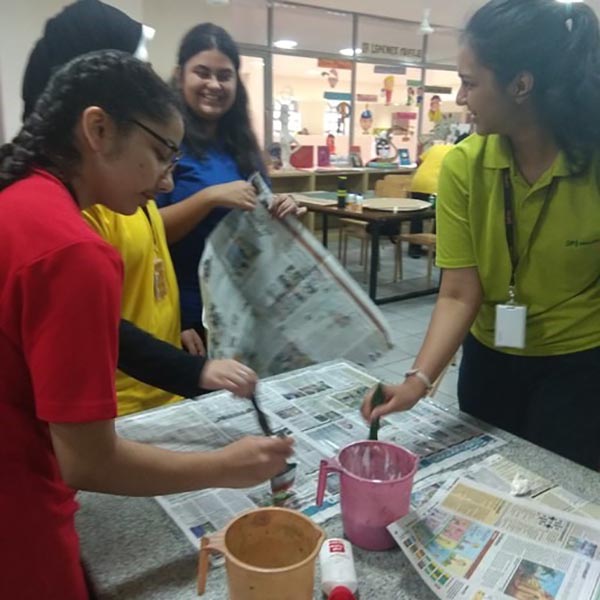 As a culmination, on 19 February 2020, we celebrated the student's CAS journey thus far. Students showcased their learning with their peers and the parent community. The showcase started with a musical performance by Ojas Shukla, a DP student.
In the words of Ojas Shukla: "The CAS showcase has been an amazing opportunity to present my understanding of the CAS programme. My journey with the guitar had started before DP; however, the two years under CAS were when I seriously picked up the instrument and decided to learn the intricacies of music theory—the performance acted as a beautiful, final culmination of months of creative expression and calloused fingers."   
The event was followed by a ballet dance performance by Aarushi Bhargava. She added: "CAS has been a highlight of my DP journey and the showcase marked the culmination of it all. It provided me with a great opportunity to exhibit my creative and athletic skills as well as develop my confidence as a ballet dancer. This showcase enabled me to document my progress over the zeal-filled two years."
The CAS showcase was an event that gave students an opportunity to celebrate their achievements as soon to be, 'DP alumni', and share their initiatives to motivate their successors.
"It was a delight to see how CAS has achieved the IB mission of learners becoming caring and responsible citizens."
Next was a play in which our students portrayed how some of the eminent changemakers in the world, being IB alumni, succeeded in life with their exposure to CAS and its lifelong learning.
"The CAS showcase signified the end of the program, allowing me to showcase my two-year journey and functioning as another challenging experience. The skit was a new experience, challenging my confidence, communication, creative skills and acting was the final opportunity for me to display my skills while simultaneously experiencing the fear and uncertainty associated with all experiences", added Aparna Maansi Aggarwal.
CAS is not a checklist to tick before one graduates, rather it is a way of living that transforms students from within and makes them ready for the real world.
"While culminating my CAS journey that I have been working towards for the last two years, I do not believe that there is a more gratifying and fulfilling feeling than looking back to see how far I have come", added Mihir Sardana
It was a delight to see how CAS has achieved the IB mission of learners becoming caring and responsible citizens, impacting the world today and in years to come.
If you are an IB World School or an IB student and you wish to share your story with us, please write to us at communications@ibo.org. We appreciate your ongoing support and invite you to connect with us on LinkedIn, Twitter and now Instagram! 
If you enjoyed this story, consider reading more below: