Wearing a face covering is an important measure in preventing the spread of COVID-19 (Coronavirus). IB World Magazine discovers how students have been designing, sewing and donating masks to those in need.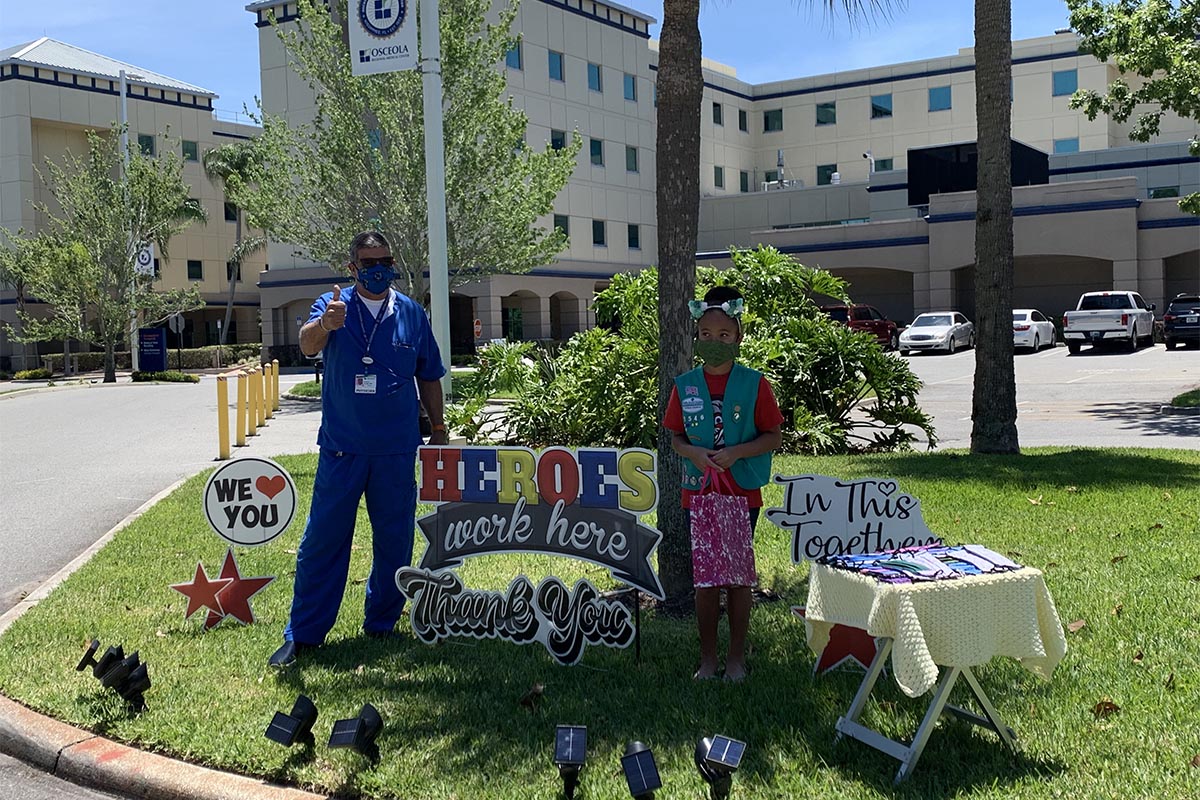 It's a new situation that many of us are still getting used to: the prevalence of face masks in our lives. But face masks, or coverings, have become mandatory in certain public spaces in various countries all over the world in an attempt to slow down the spread of COVID-19 (Coronavirus).
It's based on the World Health Organization (WHO) recommendation, which states that: "The use of masks is part of a comprehensive package of the prevention and control measures that can limit the spread of certain respiratory viral diseases, including COVID-19".
This prompted two groups of IB students in Brazil and the U.S. to make face masks to help their local communities.
Sewing against COVID-19
Wearing masks became mandatory in Rio de Janeiro, Brazil, at the end of April.
Andres Diaz, Juliana Boschero, Josefina Boschero, Martina Ferrari and Yewon Kim, all Diploma Programme (DP) students at Escola Americana do Rio de Janeiro (EARJ) Gávea Campus, set up 'Sewing against COVID-19' for their creativity, activity, service (CAS) projects. Their aim was to make face masks for their neighbouring community, Rocinha in Rio de Janeiro, which had been hit hard by the pandemic.
"Due to the current safety measures to prevent and reduce the spread of the virus, many people have lost their jobs and are in critical financial positions", says Andres.
Because of the quarantine measures throughout Brazil, the team first collected materials that they already had at home. Later on, they asked for donations to purchase fabrics from local stores. They also created an instruction sheet for how to properly wear and use the masks.
The students used the school's social media platforms and started an Instagram account to promote fundraising and awareness of the ongoing pandemic. They have raised R$383 (US$72 dollars), with a goal of reaching R$1000 (US$187).
Baker adds: "She was 'caring' because she thought about the people most vulnerable during the pandemic and wanted to do something to help them. She was an 'inquirer' when she was asked if she could make a mask and learned a way to make them. And she was 'knowledgeable' when she researched different types of masks and decided on a double cloth mask with a space for an additional filter.
"She's been working in her free time trying to make a difference, so I'm so super proud".
Hailey is continuing to make masks and has created a 'how to make a mask' video, sharing it with classmates, her Girl Scout troop and friends and family.
If you enjoyed this story, considering reading more below: