In this Q&A session, we asked International Baccalaureate (IB) Diploma Programme (DP) student Mridula Manasvi R K a few questions about an inspiring organisation they founded. The Plantterra aims to educate others about the seriousness of climate change and encourage individuals to make small, practical changes in their lifestyle which will make a big impact in saving our environment. 
What is The Plantterra?
The Plantterra is an organisation, created to make a difference by educating individuals and encouraging them to take on the role of saving our environment through our events, social media content and an app that is currently under development. 
We recognised the pressing need for collective action, and our mission became clear: to empower individuals worldwide to take responsibility for safeguarding our planet's future. Grounded in critical thinking and empathy, we set out to inspire change at both the individual and global levels. We believe that by fostering curiosity, encouraging open-mindedness, and nurturing a scientific mindset, we can equip individuals with the tools they need to analyse complex environmental challenges and develop innovative solutions. Through our interactive platform, we invite users to engage in thought-provoking discussions, explore resources, and partake in virtual and live events focused on environmental conservation. 
How are you spreading the message and engaging with the community?
We believe that inspiring teachers can shape young minds and instill a sense of environmental stewardship. Through partnerships with educational institutions, we provide resources and workshops that empower educators to incorporate sustainability and climate action into their curricula.  
The Plantterra stands as a testament to the power of empathy and international mindedness. We recognize that the fight against climate change transcends borders, and it is only through collective action that we can create lasting change. Our diverse team, representing over 13 countries, harnesses the strength of global collaboration, fostering a deep appreciation for cultural diversity. By promoting dialogue, empathy, and understanding, we bridge divides and foster a sense of shared responsibility for our environment. 
In today's digital age, we recognize the power of technology and social media as catalysts for change. We operate with a digital-first approach. Through our social media platforms, blog, and website, we position ourselves as influencers, disseminating timely and relevant information.  
Remember, every small action counts!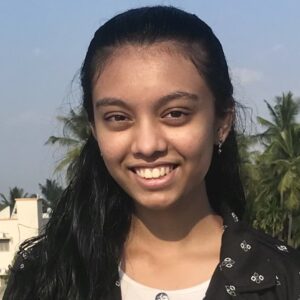 Mridula Manasvi R K is an IB DP student at Manchester International School. She is a passionate grassroots activist and community organizer. She believes in the power of people to create positive social change. Her passion for environmental and social causes is reflected in her extracurricular activities, which often involve volunteering and activism. Mridula aspires to become a doctor.