We sat down with Ayush Samuel Kumar, an International Baccalaureate (IB) graduate who completed the Diploma Programme (DP). We learn about Ayush's IB experience at Akshar Arbol International School, starting from his 28 community, activity, service (CAS) projects to his IB subjects shaping his passion for economics, finance, and business – all of which have shaped his academic and career aspirations. He has also developed invaluable skills in organization and time management that he has applied in his university and personal life to strike a balance. Lastly, Ayush offered his advice for current IB students on the importance of community building and maintaining academic integrity – two aspects that remain crucial after high school.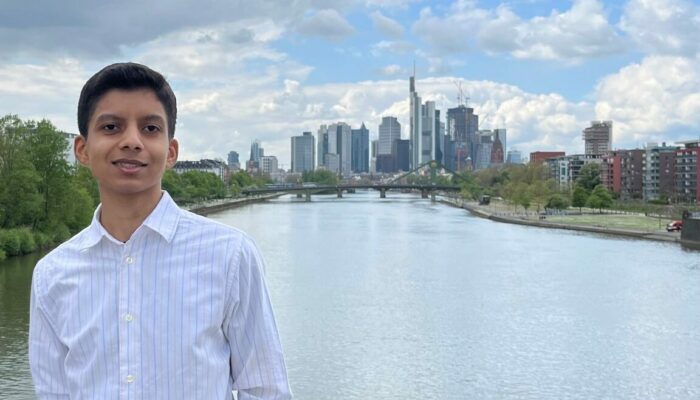 Why did you decide to do the Diploma Programme?
"I went to an International School and first heard about the IB at an early age from the high school seniors who were taking the DP at the time. They all spoke very highly of it, which made me curious.  I ended up following in their footsteps and pursued the DP at Akshar Arbol International School in Chennai, India.
One aspect that stood out to me was the CAS component of the curriculum. I thought it was quite unique and was something I had never come across before. I was presented with many opportunities to participate in a wide range of activities and projects while collaborating with my peers. I ended up completing around 28 CAS projects tailored to my interests, for example, in MUN, business forums, music and beach clean ups. I really saw it as a chance for personal development.
I also participated in a global CAS project that brought students from different schools from all over the world together to work on various initiatives. For example, I collaborated with students on a socially focused initiative to raise awareness and funds for prosthetic limbs. These experiences encouraged me to push myself out of my comfort zone and try new things. For instance, I took on the responsibility of introducing my school as its representative in a Global CAS meeting attended by 300 people. This made me realize how much I enjoy public speaking and presenting on different topics. Through these endeavors, I developed new interests and realized my potential in areas outside of what I was familiar with."
Can you tell us about your plans for the future?
"In ninth grade I discovered my love for economics which I took throughout high school. I also took IB courses in math, economics, and business management, which I have become passionate about. Now, I am pursuing my Bachelor of Science in Management Philosophy Economics at the Frankfurt School of Finance and Management. I plan to carry out a postgraduate degree in international economics which I would be interested in exploring in my career. I am currently an aspiring international economist while I also want to explore a career in M&A consulting."
What skills have been useful to you in balancing your responsibilities?
"I have gained time management and organizational skills which have been useful for my university studies. With the general workload and projects outside of school hours, time management was very important. I had wonderful supervisors who pushed me to accomplish my goals and meet deadlines. With their support, I could organize all my tasks efficiently and prioritize my time. These have been important and necessary skills during my time at university now.
I am currently a working student, which means that I must prioritize my work, studies, and social life as well. The biggest takeaway for me is that I can manage a busy schedule and work-life balance because the IB taught me how to do so."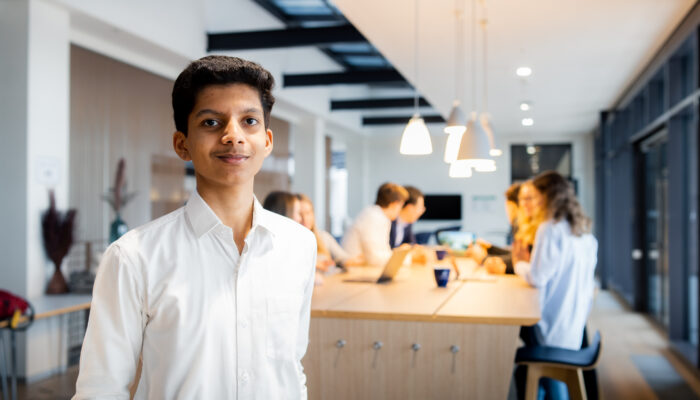 What advice do you have for current IB students in maintaining academic integrity and developing a sense of community?
"Academic integrity has always been a crucial principle in ensuring credibility and equality in all academic engagements. This is fundamental in a student's growth and development as it helps us understand different perspectives and ideologies rather than directly presenting works of others that are easily accessible. I believe students should seek help from their peers, supervisors, or teachers during difficult times. This builds a sense of trust and belonging, thereby making the learning community more friendly. Additionally, it allows students to develop the IB learner profile attribute of being an effective communicator while maintaining academic integrity and an excellent work ethic. Students are also constantly developing critical reasoning skills, essential for professional fields in the future."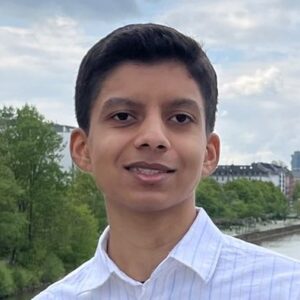 Ayush Samuel Kumar is a 2022 DP graduate from Akshar Arbol International School in India. Since completing the program, Ayush has been pursuing his undergraduate degree in BS, Management Philosophy Economics at the Frankfurt School of Finance and Management. While studying, he is also doing an internship in Financial Advisory at Grant Thorton Germany. Some of Ayush's passions include playing the piano, football, economics, and financial markets.