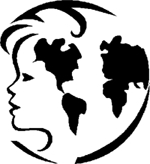 PYP Dunia is a support network run by, and for, schools implementing the IB Primary Years Programme within Indonesia.
PYP Dunia aims to provide opportunities for professional collaboration and development for schools through:
school visits
positive dialogue
sharing ideas and information
professional discussions
PYP Coordinators of member schools meet twice a year for reviewing and planning for the academic year. In the PYP Dunia Coordinators' meeting, coordinators network and share best practice with one another. This meeting also functions as a training session for coordinators. The training is facilitated by experienced coordinators, PYP workshop leaders within PYP Dunia, heads of PYP Dunia member schools, PYP practitioners, or IBAP representatives. One of the two-day meetings is held in Jakarta and, the other, is held outside Jakarta. PYP Dunia member schools take turns hosting the meetings.
PYP Dunia also runs two 2-day job-alike sessions annually for PYP Dunia teachers. The job-alike sessions are designed to meet the more general professional development requirements of PYP Dunia member schools. These sessions are open to all staff in a member school. The job-alike meeting normally starts with a plenary session on a topic of general interest and continues with parallel sessions on teachers' needs and interests. The sessions are facilitated by experienced teachers, coordinators, or PYP workshop leaders in PYP Dunia.
PYP Dunia publishes its newsletter Diversity in Dunia three times a year. Articles are written by PYP Dunia members. The newsletter includes information from the IB, information about upcoming events such as PYP exhibitions and visits, school member profiles and highlights on what is happening in the region.
From 2011, PYP Dunia in partnership with MYP and DP Dunia will hold an IB conference. This event will hopefully be an annual event in which teachers from all three IB programmes meet and learn from one another.
With the support of IB Asia Pacific regional office, there will now be an online, collaboration and project management tool for use of PYP Dunia members. It is hoped that the online tool will provide opportunities for professional collaboration and development between member schools through positive dialogue, sharing ideas and information, and professional discussions.
Schools in Indonesia wishing to join PYP Dunia can contact Frida Dwiyanti or Mary Collins.