The International Baccalaureate (IB) will be hosting its annual African Education Festival in Johannesburg, South Africa on 27 – 28 February 2020 under the theme of Leading and Learning in the 21st Century, with a special focus on "Inspire, Innovate, Integrate".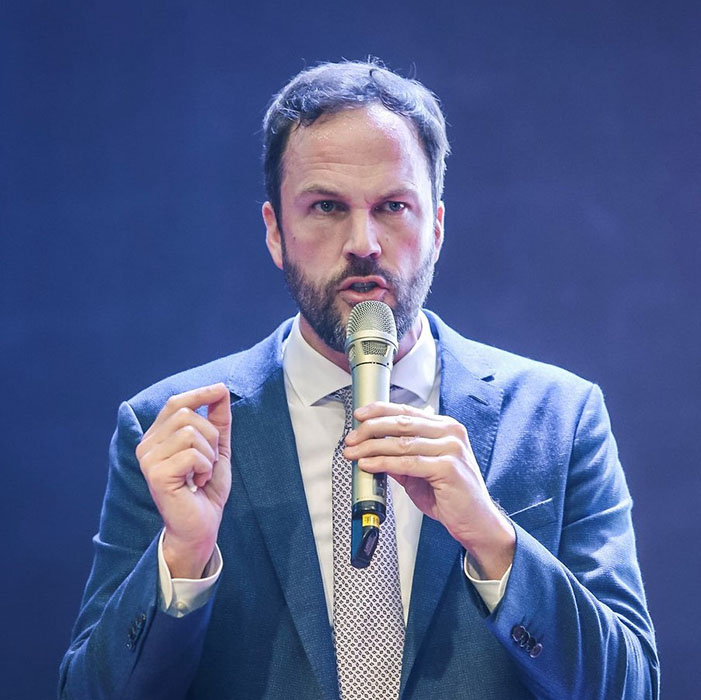 1. Why do you think deep learning and critical thinking are so important in today's world?
We are living in a world of sound bites, bandwagons, fads, over-simplifications and misinformation. This takes place in the spectra of politics, social media and vested financial interests that dominate many information fields. I'll be exposing some of the most heinous cases in my session at the African Education Festival. Doubting sources, scrutinising arguments, seeking robust evidence to claims and identifying ideological biases behind assumptions is more important than ever, especially since there is a coarsening of political discourse, an intensification of polarised and even extremist positions, and much crass persuasive argument at work.
2. What tools/information do teachers need to encourage independent thought in the classroom?
Knowledge is key: critical thinking cannot take place in a vacuum. No real critical thinking of quality can emerge from a weak academic programme. The way we approach subjects like history, science and economics, the artefacts we choose to analyse and the stories we share all determine the extent of criticality with which we might wish to engage learners. I'll discuss some of the salient case points that need to be emphasised and problematised at the levels of syllabus and curriculum during my talk.
Critical thinking also has its own terms including bias, positioning, argument, counter examples, vested interest, ideology and many more. Some of these terms and their meaning can be learned at a very young age, and so we need to ensure that teachers are equipped to teach children about this new vocabulary.
3. To what extent do you think an IB education encourages independent thought and critical thinking in students?
The Primary Years Programme (PYP) and Middle Years Programme (MYP) certainly encourage independent thought through the PYP exhibition and the personal project at the MYP level. Critical thinking is also developed in the Diploma Programme (DP) Theory of Knowledge course. I think that the IB's decision to insist on integrating strands of Theory of Knowledge in core domains is crucial, because it respects the research in critical thinking that reminds us that it must be grounded in a discipline for it to have any valency and substance.
4. How do you think critical thinking can address the conference theme: 'Inspire, Innovate, Integrate'? 
We need to be cautious of integrating new ideas into society and curriculum without critical thinking. There are many assumptions about new technologies, and the adoption of certain skills that need to be unpacked and deconstructed carefully. These will be addressed in my talk. Innovation can be good, but it can also be horrific as history has shown us, and some critical introspection can help temper mindless innovation. However, the critical mind must not kill off the creative mind altogether, so let's keep our critical voice engaged in a discussion with the operationalisation of ideas, and not let it take the wind out of the sails of the dream that we must hold on to give us hope and passion in life. Inspiration is a sacred place that must be protected, especially from dull and grumpy criticality.