To help provide quality education for as many students as possible in the community, Arc-en-Ciel International School in Togo has produced educational programmes for TV during the lockdown, explains Taid Rahimi.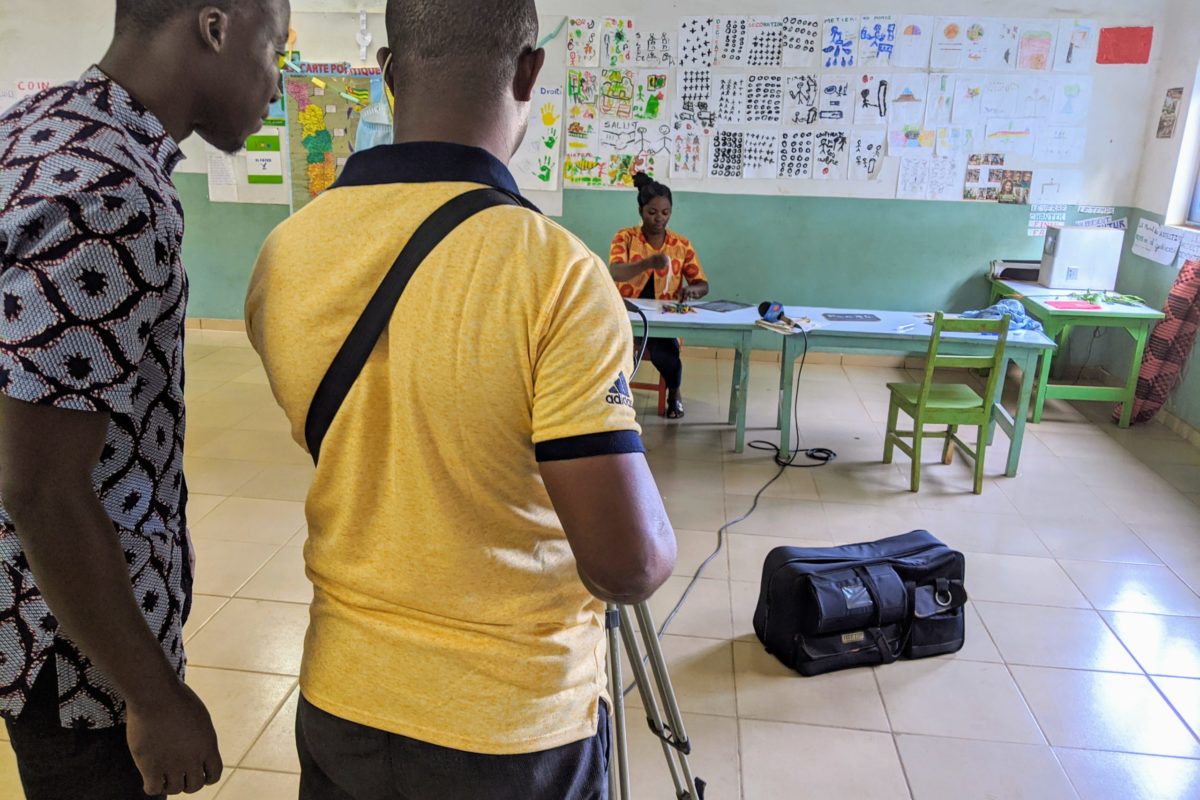 Arc-en-Ciel International School in Lomé, Togo has a mission to educate individuals who are capable of serving their community. Beyond this, we have reflected that as an institution, we must develop our capacity to serve the community too.
This reflection led to the creation of the non-governmental organization (NGO) Arc-en-Ciel service 10 years ago, which supports educators in under-resourced communities. Some of the IB's pedagogical norms are applied to the national Togolese curriculum and the NGO organizes teacher training sessions and follow-up with partner schools to provide quality accessible education to more students.
With the emergence of the COVID-19 (Coronavirus) pandemic and the closure of schools, these support activities were initially suspended. However, after numerous consultations, we realized we had to adapt our response. We decided to serve students from local schools through daily educational videos shared on social media platforms.
Reaching a wider audience
It quickly became apparent that this service should be open to as many students as possible. So, through our NGO, we have partnered with a regional television channel to produce videos to be broadcasted. A teacher from our school acts as the pedagogical adviser for the programmes, advising the teachers from partner schools who present the videos.
The idea was not only to serve children who do not have access to the Internet for their education but also to share the pedagogical approach of the IB. Since June, we have produced 80 minutes of programming a week for four levels (for kindergarten and primary) covering reading, mathematics and science. Each programme also includes a section for moral stories.
Too often, because we are dealing with school on television, we just focus on academics. In times of stress and difficulties such as this pandemic, it seems important to nourish not only the intellect but the heart and soul of the children. The pandemic has demanded a capacity for resilience from individuals. Resilience is based on moral capacity, which is founded on qualities such as the capacity for service, kindness, patience, respect, search for truth, justice, humility etc. These elements are taught through moral stories drawn from different cultures such as the Tortoise and the Hare, The Ugly Duckling, but also The Toad and the Goat and Anansi the Spider etc, which are from West African tradition.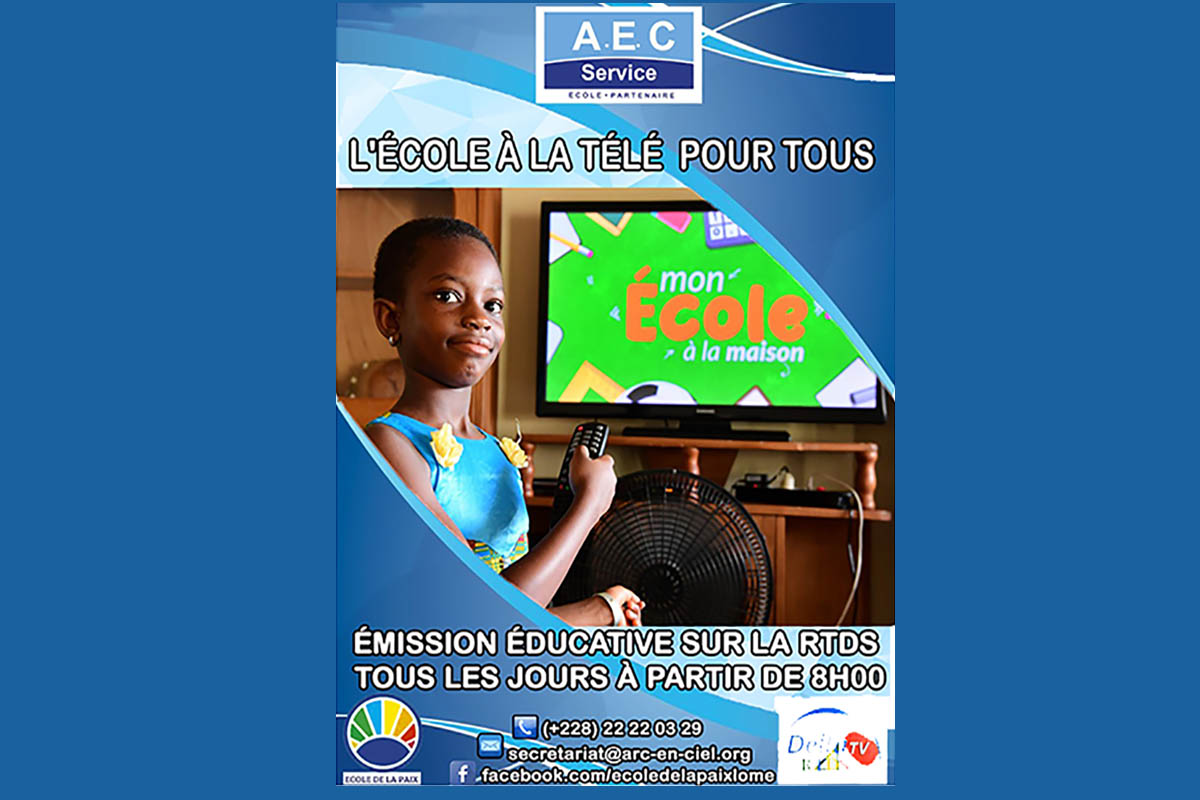 We have learned a lot about how to convey concepts, knowledge, attitude and competence through a TV format. We focus on building students' autonomy and engaging them. Of course, building authentic personal agency through a TV screen has been a challenge that few endeavours in TV education have been able to overcome. We made it clear that each lesson must assume that no parents are there to help the child understand the lesson. This sets the pace, objectives, approach and the language of the lesson.
We made sure teachers took the time to articulate each concept or instruction very clearly—many times if necessary and always with a demonstration—so it is easy to follow. For TV, there is no need to use a blackboard or smartboard. Instead, the teachers have all the materials they need at hand before recording. For example, when talking about the surface of a cylinder, they have a cylinder; when learning the letter 'B' they hold a banana.
Reflecting on the experience
This project has allowed us to reflect more deeply on the role of the school in community development. We have explored ways of overcoming the technological divide, which can prevent the most fragile communities from benefiting from quality education.
The initiative has shown that it is possible to serve a lot of students—beyond those from elite schools—with very little financial outlay. We really pulled our local resources together to get started.
We will keep going with this production until December 2020 as the pandemic will probably continue making this service relevant for families. But we would like to extend the service to a radio educational show in order to really bridge the divide between urban and rural populations or even rich and poor families in their right to access quality education.
Taid Rahimi has been the principal at Arc-en-Ciel International School of Lome, Togo since 2009. He has led this IB World School through its Primary Years Programme (PYP), Middle Years Programme (MYP) accreditation and Diploma Programme (DP) auto-evaluation as coordinator. As a principal, he focuses not only on improving results on MYP and DP external assessments but on establishing a school culture that allows for a sustainable level of quality education over time through the development of local talents. He also collaborates with a number of schools in Haiti, Gabon and Central Africa Republic on implementing these principles. Born in Iran (Middle East), raised in Togo (West Africa) and having studied and worked in Switzerland and the United States, these experiences have influenced his view of what determines a moral and intellectual education for the 21st century.
If you enjoyed this story, consider reading more below: