The Primary Years Programme (PYP) today is the remarkable result of a sustained collaboration over the last 25 years. It is also the result of collaboration between and across IB teams and departments who each play an important part in bringing the PYP to you and to our communities. Here, we'd like to spotlight a few of those enthusiastic and dedicated people working behind the scenes.
How long have you been working with the PYP, and what does your role involve?
Sue: I've been part of the PYP team for two and a half years. I work in Learning and Teaching as a curriculum manager and my areas of focus are the arts and the early years.
Christine: I've been part of the PYP team for two and a half years. I also work as a curriculum manager and focus on mathematics and programme support.
Alicia: I have been at the IB since March 2020 as senior professional development manager for PYP and IB Leadership. I work closely with the PYP Learning and Teaching team to understand updates to programme guidance so that we can ensure professional development products reflect these updates and support our educators in implementing the PYP.
Lukas: This is my second month as the project lead for the new PYP community for the IB Digital Channel, now known as IB Exchange. My job is to ensure the new community inspires, engages, and supports PYP educators while maintaining the highest possible standards of quality and alignment to best practice.
Monita: I first started working with the PYP as a teacher in the year 2000. I joined the IB as the PYP regional manager in 2012 so this is my 10th year working with the programme in the IB.
What's the most exciting thing you are working on right now?
Sue: I am currently working on a teacher support material with an external educator which looks at how schools can really harness the power of collaborative planning.
Christine: I love the work we're doing developing learning progressions. I see so much potential use for learning progressions- inspiring pedagogical practices, making the skills of inquiry visible, providing much needed support to our learners and our teachers, creating more equitable practices.
Alicia: We have just launched the new IB Leadership suite of six workshops, in addition to two new category 3 PYP workshops. We are now working on updating PYP category 2 workshops and a new multilingualism, cross-programme workshop.
Lukas: We're currently developing templates which will give a more polished look and feel to the PYP materials across the new Digital Channel. Additionally, I'm collaborating with Alexandra Francesconi and Christine Vince from Learning and Teaching to steer the larger content direction.
Monita: I've been preparing for the transition to the PSP2020 (Programme standards and practices) for schools in candidacy. It's exciting as the PSP 2020 developmental framework has the potential to support school transformation and learning for schools adopting the PYP, but it's also challenging as making changes involves multiple co-dependencies and complexity.
What are you most passionate about in your role?
Alicia: I am driven by the IB's mission. After spending half of my 20-year career as an educator in IB schools, I am incredibly passionate about supporting educators and schools to further the IB mission by growing their practice and impact student learning.
Lukas: Supporting teachers. If our materials aren't useful, nothing else matters.
Monita: One of my favourite parts of this role is interacting with educators and school leaders to share in their success and challenges. The PYP framework supports teacher agency, and this is something I am keenly interested in and researching for my doctoral work.
What are three words you'd use to describe the PYP?
Sue: Engaging, authentic learning
Christine: Meaningful, engaging, inclusive
Alicia: Agentic, Collaborative, Learner-centered
Lukas: Inspirational, aspirational, meaningful
Monita: Transformational, Connected, Holistic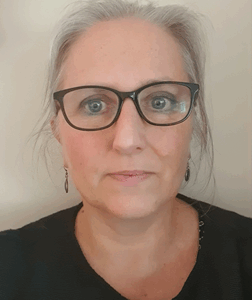 Sue spent 30 years in schools in the UK, Hong Kong and The Netherlands. She joined the IB in 2020 as a curriculum manager working on subject guidance development for arts and the development of support materials for the early years. Not being especially arty, it has been a great learning curve for her, working with wonderful educators who have generously shared their time and experience.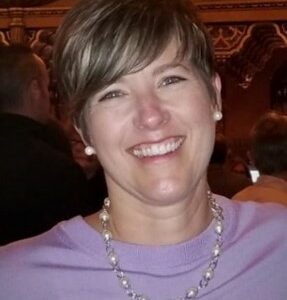 Christine joined the IB in 2020 as a PYP curriculum manager. Her main role is to support the subject guidance review of the PYP, focusing on mathematics. Before coming to work in The Hague, Christine was an elementary teacher and a PYP coordinator for public elementary schools in Oxford, Michigan for twenty years. She is passionate about improving the ways in which we educate to meet the needs of all learners and to sustain the excitement of learning throughout a learner's education.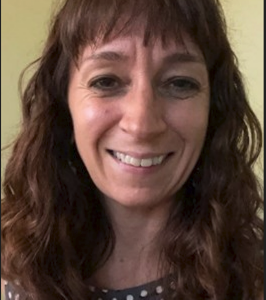 Alicia leads the development of the IB's professional development Leadership and Primary Years Programme products. Prior to joining the IB, Alicia served in various roles, across three IB programmes, in IB world schools in international and national private, as well as U.S. public schools, in addition to being a member of the IB Educator Network (IBEN). Outside of work, Alicia has been practicing yoga for 18 years. She also enjoys cooking and baking and travel.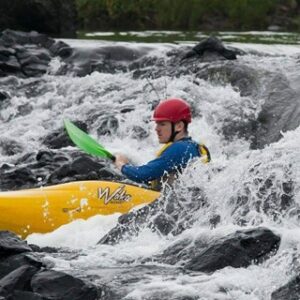 Lukas has taught in Chile, India, and most recently Brazil, where he wore many hats: DP Language and Literature and Theory of Knowledge teacher, Extended Essay coordinator, and DP coordinator. After nine years in international schools, he's happy to be reunited with family in his native Minnesota and is excited to continue his work with the IB as part of the Digital Channel team. Lukas loves reading, playing guitar, and hitting the "random" button on Wikipedia.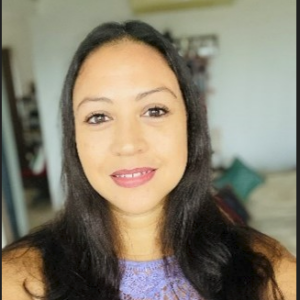 Monita has over 22 years' experience in education in a variety of roles including both teaching and leadership positions. Monita began her career as a Montessori teacher but then moved to an IB school and fell in love with the PYP. She has experienced the PYP as a teacher, a coordinator, a head of school, and as a member of IBEN; this experience led her to join the IB as the PYP Regional Manager for Asia Pacific. When not working, she enjoys cycling, swimming and most of all being with her cat, Dr Mactart.