"Education is not confined within the four walls of a classroom," said Margaret McMillian, a renowned educator. 
At Prometheus School, India, we believe in creating a holistic learning experience that intertwines technology and outdoor exploration. From nursery to grade three, our students are encouraged to embrace their curiosity, unleash their creativity, and connect with the world around them.  
At the nursery level, they are equipped with iPads to capture the world around them. Through pictures and simple writing exercises, they learn to associate phonic sounds and numbers with real-life objects.  
Kindergarten students embark on a counting adventure using the Poplet app. They also venture outdoors to learn about plants, taking pictures and documenting their understanding of plant anatomy.  
In grade one, we introduce augmented reality (AR) to fuel their imagination. By also using iPads, they capture their surroundings and use markup tools to draw and visualize their concepts vividly. 
Grade three students embark on an exciting journey around the school, capturing moments and transforming them into iMovies and presentations. 
The impact of outdoor learning goes beyond academic achievements. Here are some of the amazing outcomes: 
Increased creativity:

Outdoor learning nurtures creativity as children explore and experiment freely.

 

Enhanced social skills:

Bonding with peers outside the classroom improves emotional intelligence and social health.

 

Improved physical and mental well-being:

Physical activities and exposure to nature promote both physical and mental health.

 

Deeper understanding:

Real-life experiences help children grasp abstract concepts and retain knowledge.

 

Better performance:

Outdoor learning builds mental strength and reflects in improved grades and performance.

 

Critical thinkers:

Children become confident problem-solvers, applying their learning to real-world challenges.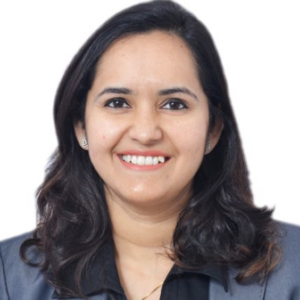 Kirti Trehan is an a PYP Information and Communications Technology (ICT) coordinator in Prometheus School, Noida. Having been in the field of education for over 13 years, she has worked with all age groups beginning from toddlers to secondary students and taught across CBSE, International General Certificate of Secondary Education (IGCSE) and PYP curriculum. Kirti loves to experiment and explore new tools and technologies for her students to make teaching and learning as enjoyable as possible. Her passion is to help young students fall in love with technology and become successful self-directed digital citizens who can fearlessly take any change in their stride without getting bogged down by difficulties and hindrances in an online world.