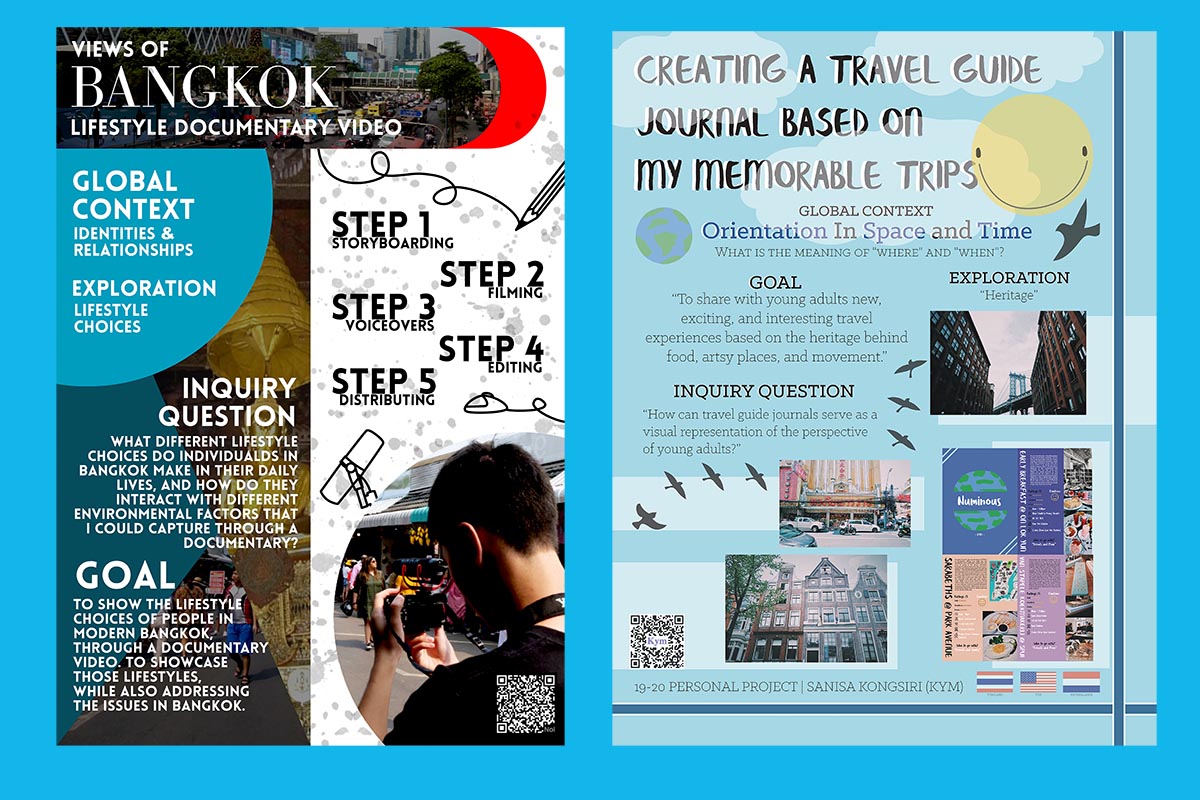 When schools shut because of the COVID-19 (Coronavirus) pandemic, Alison Yang, Middle Years Programme (MYP) coordinator at KIS International School in Bangkok, Thailand, helped her students stage their personal project exhibition virtually.
The students had already decided on a, 'video game theme', for presenting their exhibition. "I met with the student planning committee via Zoom chats, and we started to brainstorm how we could make the exhibition happen in the virtual space, creatively," says Yang. "Students needed to be open-minded and take account of everyone's perspective."
Selina, a student and leader of the planning committee, says: "I think everyone overcame the challenges and made the exhibition possible by being risk-takers. We chose to do our exhibition through the social media app Instagram, to share our work with the world."
"The virtual exhibition allowed students to be critical thinkers as they had to adapt to the situation and find a creative solution for the virtual exhibition," adds Yang. "In our planning process, students also discussed ways to curate the content to ensure a consistent exhibition."
Throughout the process, students proved themselves as effective communicators as they decided on a way to format each of their personal projects to ensure a consistent exhibition, which involved pictures, video, QR codes and captions.
As you can see on the project's Instagram page, they produced Instagram stories with each video game level depicting a global context. Projects explored within these global contexts ranged from, 'Learning digital art', and, 'Creating a dance video', to, 'Building a mechanical keyboard'', and, 'Wear your cultural identity'. The students jointly made an intro video to explain how to interact with the exhibition virtual space on Instagram.
Examples of virtual personal projects
Viewers were encouraged to use the TAG protocol (Tell them something you like about their presentation; Ask them something about the work; Give a suggestion for improvement) to provide feedback in the comments section.
Through two live-streamed Zoom sessions, students were able to talk about their personal projects and answer questions from the invited school community. "It allowed students to fully express and describe their process, inspiration, challenges and how they felt during the process."
"The MYP personal project is essentially a design challenge that engages students in the process of ideation, prototyping and testing the viability of their ideas. This kind of experimental iteration allows students to exercise their agency, ownership and entrepreneurship." says Yang. "I feel the biggest growth that students develop is grit. They constantly encounter failures and they need to come up with solutions to fix their obstacles in order to make their project."
The IB Middle Years Programme (MYP) will host a new community event of student learning through our IB network which can be enjoyed by everyone. Schools are invited to share their MYP community projects and MYP personal projects digitally on our IB website to showcase creativity. Compile your community projects and/or personal projects into a clip or compilation and tag it with #MYPX2020 to share your work!
If you enjoyed this story, consider reading more below: