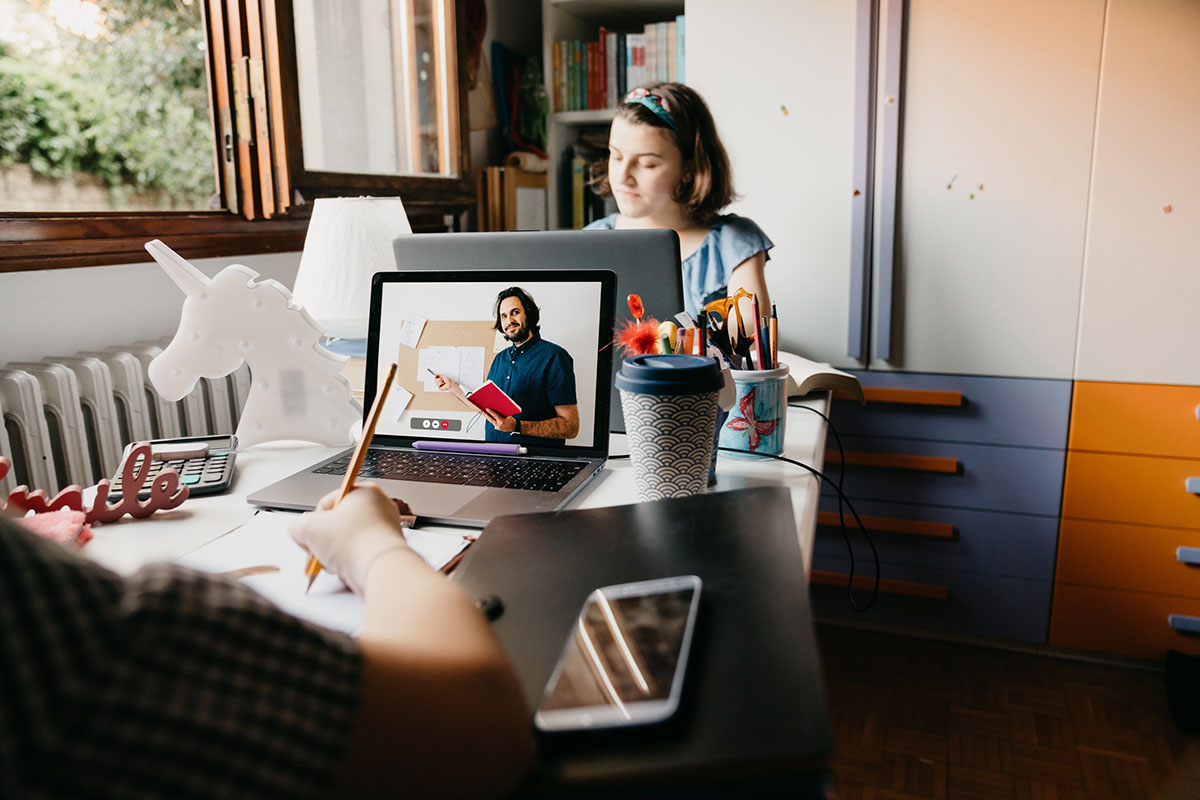 With many people in lockdown due to COVID-19 (Coronavirus), Diploma Programme (DP) students have come up with innovative and purposeful creativity, activity, service (CAS) ideas. Examples include everything from creating online workouts and performing virtual concerts to growing fruit and vegetables and publishing online cookbooks.
Students have also used this time to try and solve some of the challenges arising from the pandemic, including making and distributing face masks or selling them to raise funds for good causes.
They have also shown they are open-minded thinkers by adapting their ongoing CAS projects. For example, one DP student hosted trivia and bingo nights via Zoom for the residents at a retirement home that he used to visit.
IB World Magazine took a closer look at three CAS projects students carried out virtually.
An exploration challenge
DP students at Brockton School in British Columbia, Canada, decided to help Primary Years Programme (PYP) students engage in creative experiences in their local environment.
Paige Freeborn, CAS coordinator, explains: "The students came up with a common idea: To take action to support our community during this unprecedented time by creating a sense of belonging, purpose and connection.
They began with their CAS investigation stage and determined that in this online environment, it would be difficult for our youngest and oldest students to connect (something they regularly do) due to our separation and the nature of our different online class schedules".
Students created a series of seven "exploration challenge" videos that take PYP students on a journey of discovery throughout their local neighbourhoods or homes. The project, called bROCK on a walk, invited PYP students to paint their own rocks and engage in creative and active experiences in their local environment and with family members. The DP students focused on inclusion: providing as many options as possible as they didn't know who was unable to go out.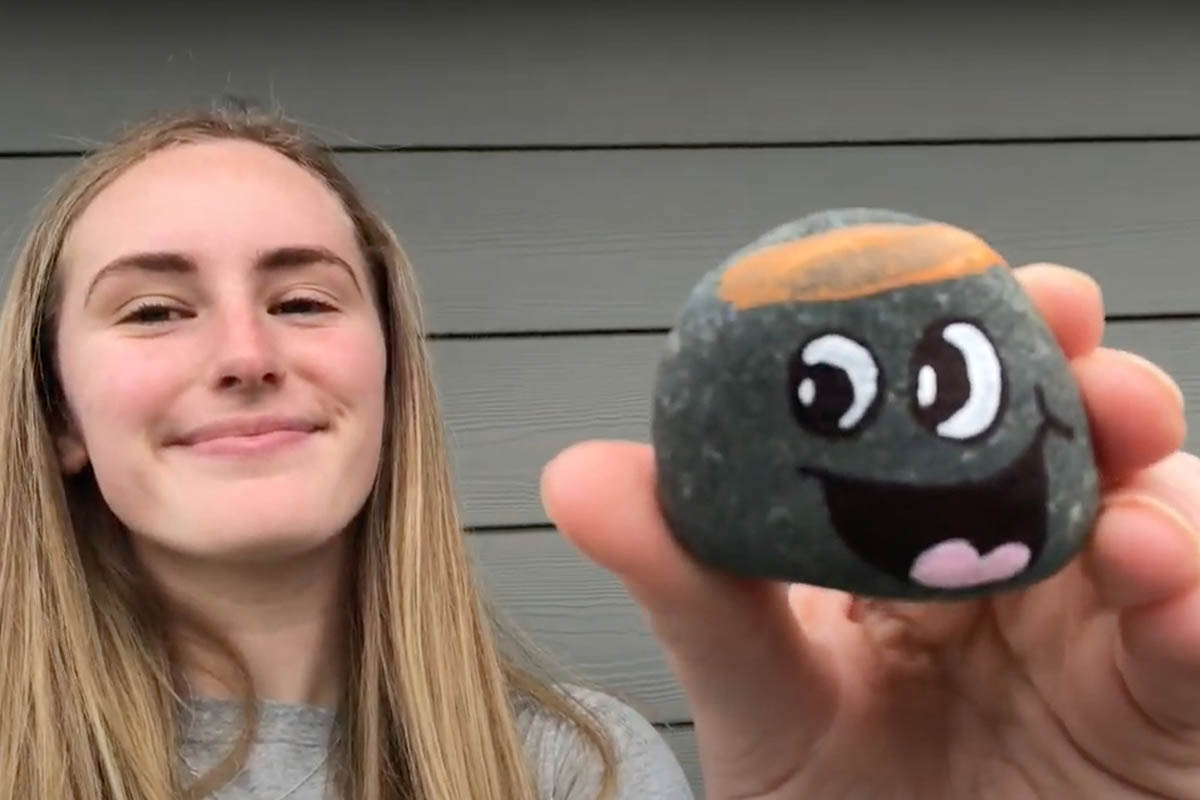 "Each exploration challenge was purposefully designed to remind students that although we are physically separated, and must continue to follow our government's guidelines, we are not emotionally separated from one another", says Freeborn.
"Our students showed their caring nature by choosing a project that would appeal to the youngest members of our community. They showed empathy, compassion and respect towards the needs and feelings of our younger students and remained committed to making a positive difference in our community. They approached this new challenge with courage and persistence and remained committed to the project for an entire term, long after their DP academics and classes were finished".
Students were risk-takers and remained open-minded about exploring new ideas while using their communication skills to convey a sense of safety, belonging and awareness in age-appropriate ways.
One of the students said: "Through this project, I learned about the power of community and how important this is in difficult times. Originally, we were trying to figure out how to meet an authentic need in our community and care for younger students; however, making these videos helped me grow in many unexpected ways.
With our DP exams being cancelled, due to the pandemic, it would have been easy to feel distant from our work, our friends and our community. Being a risk-taker and having the passion and drive to complete this project helped me feel connected and purposeful during this time. It made me realize I have the power to help other people".
Virtual volunteering
DP student Ananta Gupta at Pathways School in Noida, India, continued to help at Sankalp, a non-profit organization (NGO), which provides education for underprivileged children. Currently, the NGO is established in eight Indian states and two union territories, serving more than 1,000 children.
Before the pandemic, she had joined the children in dance, art and subject tuitions held by Sankalp. However, during the lockdown period, she focused on promoting the NGO and getting people involved.
Ananta says: "I participated in designing a number of digital posters to encourage the viewers to contribute to the organization". The posters were put on the organization's Facebook and Instagram pages and through this social marketing, they attracted a lot of volunteers.
"To my surprise, people were keen to participate in a cause like this even during the lockdown. I not only informed my friends and relatives about the NGO, but also gave them an insight into the lives of these young children".
"I joined Sankalp to give back to the community that we reside in but through the journey, I ended up improving myself as a person". she adds.
CAS coordinator Arti Gupta says her grade 11 students have been doing some exemplary work during the lockdown as they continue to serve the community through their CAS projects.
Teaching students over the phone
Before the pandemic, Viren Jain, a DP student at British School in New Delhi, India, founded, 'Volunteer for Change', as part of CAS. It connects people who have the skills and desire to give back to society.
Viren created a core team of students: Krishnav Verma and Aryan Chopra, along with Pia Lamba, Ananaya Kapur and Aryan Rana from Heritage Xperiential Learning School, Gurugram. By February 2020, the project had built up a team of 70 volunteers who taught extra-curricular activities to 300 students in three government schools in Gurugram.
When the lockdown happened, online learning in government schools was not possible so Viren decided to provide teaching by phone. He says: "It struck me that what children need the most during lockdown time was academic input and one-on-one tutoring. It occurred to me that many volunteers and other adults who are now mostly sitting at home may want to do this too".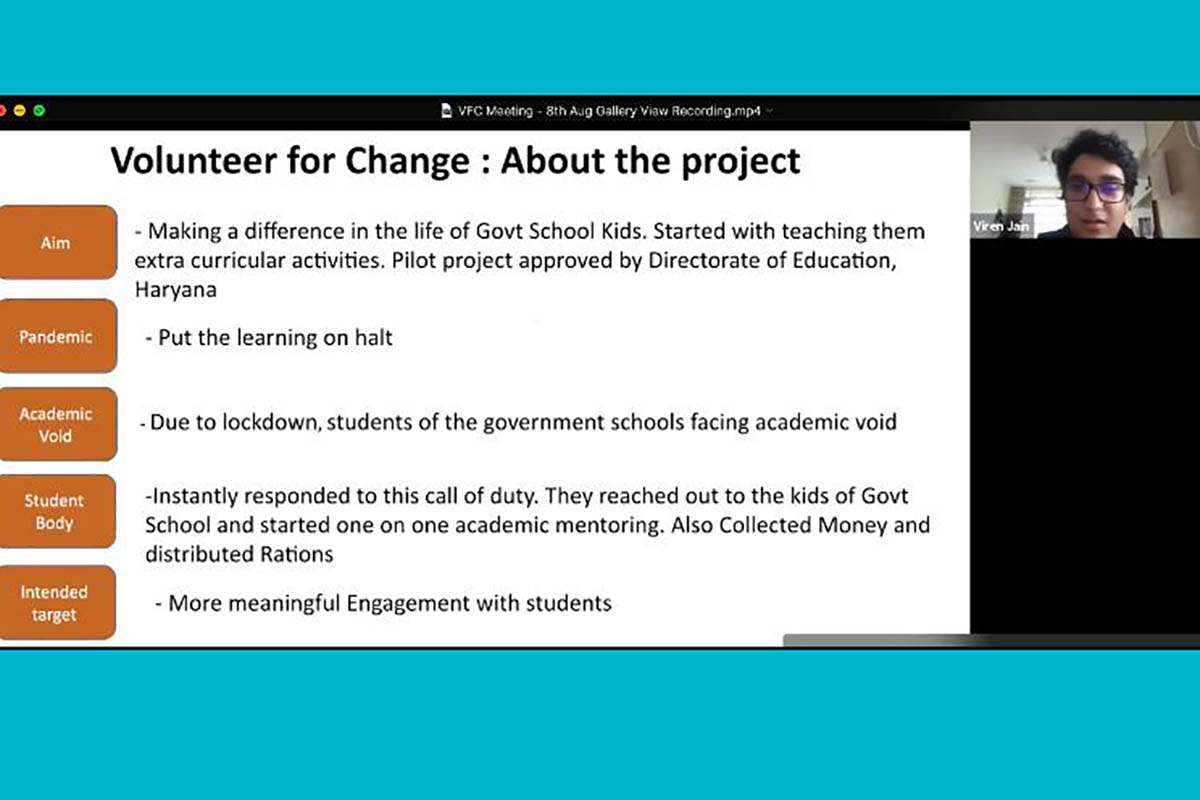 Heritage Xperiential Learning School provided support through student and parent volunteers, and teachers who helped manage logistics. But Viren had to get approval from school principals and the Directorate of Education.
Most of the children's parents at the government school were daily wage earners and needed basic necessities. "We raised about INR250,000 (approximately US$3,304) through crowdfunding to help the children and their families during this extremely difficult time. We provided food and money, so they could recharge their phones, and access the one-on-one tutoring", says Viren.
Some households did not have smartphones, which restricted communication only to voice calls. So, the team reached out to people who would be willing to donate old smartphones, and they were able to collect a number of phones.
Viren says the most important IB learner profile attribute he developed was caring and empathizing with the students and their needs. Communication has also been crucial in the project. He was a risk-taker for starting classes over the phone and was a thinker and inquirer too.
"I have become more reflective and started understanding my own privilege and how I could contribute in creating a more just and equitable world".
The organization now has 200 volunteers teaching English, mathematics and Hindi to primary students in five government schools in Gurugram. This project is still continuing over the summer and Viren hopes to continue it beyond the pandemic. "We would like to continue with one-on-one tutoring and also get back to extra-curricular activities once the schools open".
If you enjoyed this story, consider reading more below: