Two students from Woodside School in Uruguay teamed up to make and sell over 100 face masks to raise money to buy essential items for a nursing home during the pandemic.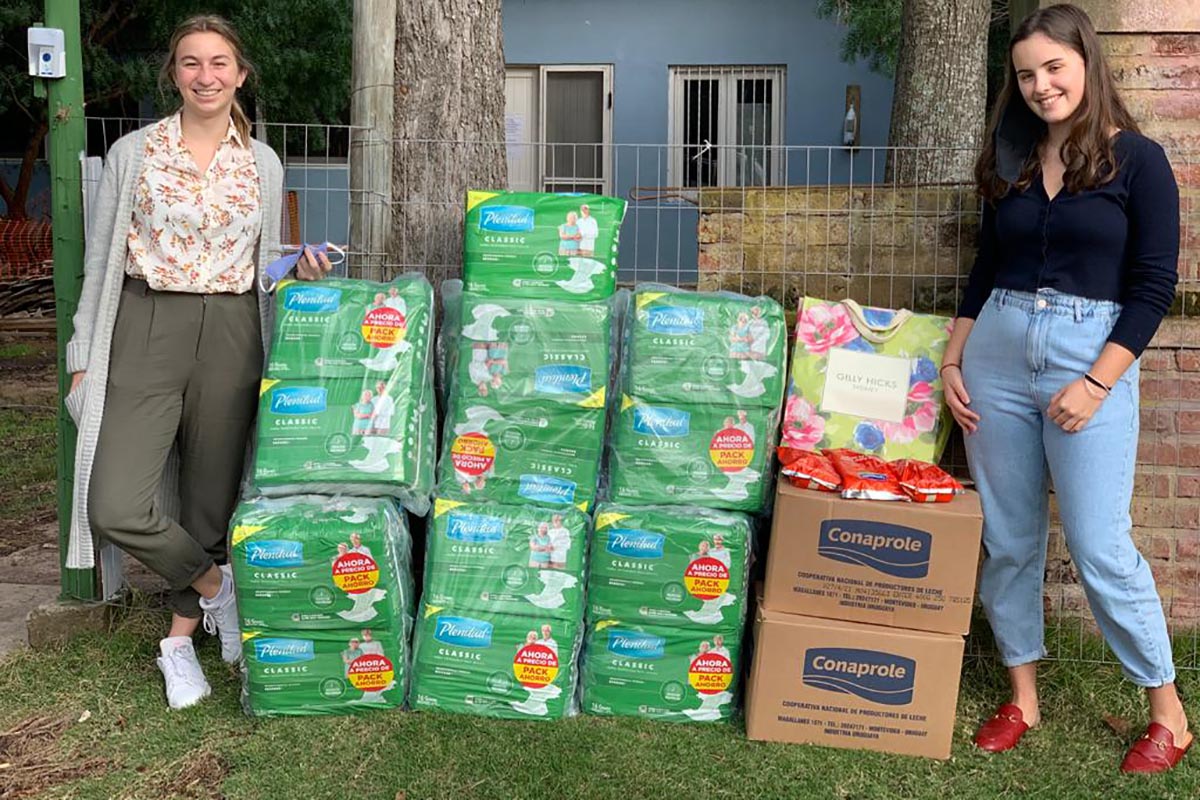 Creativity, activity, service (CAS) projects have given students the chance to make a real impact on their communities during the COVID-19 (Coronavirus) pandemic, as well as learn skills and gain useful knowledge. Diploma Programme (DP) students Sara Vainer and Agustina Lois at Woodside School in Uruguay made the most of this opportunity by making and selling face masks to raise funds for a local nursing home.
As Fabiana Stolcas, the school's CAS coordinator explains: "Through their project, Agustina and Sara developed many skills, transforming a personal interest like a love for sewing into an activity that benefits society and serves the community in these hard COVID-19 times." From the beginning, the students worked together with the manager of the Hogar de Ancianos Ginés Cairo Medina nursing home to see what items were needed and set objectives.
They split the tasks, with Sara designing and sewing the face masks and Agustina delivering them to customers. They created a poster advertising the face masks and the school shared the project on their social media channels. The masks were so in-demand that Agustina asked her grandma for help with the sewing.
"We experienced what it looked like to sort of run a business".
"Our main goal was to sell 100 face masks. Not only did we reach our goal, but we exceeded our sales to about 120 face masks. We ended up raising about 18.000 Uruguayan pesos (US$425)", says Agustina. With the money raised, they bought 400 units of adult diapers, approximately 22kg of powder milk and some chocolates. "Our sense of fulfillment once we handed in our donations to the elderly in the nursing home and seeing their happy faces through the windows (due to quarantine we could not see them face to face) was huge", says Sara.
The students displayed all the IB learner profile attributes, particularly being knowledgeable thinkers and communicators through researching and carrying out the project.
"We also cared about every single one of the adults at the nursing home, counting each thing we bought for them. And we took care of people when we tried to satisfy a necessity which was the face mask", says Sara.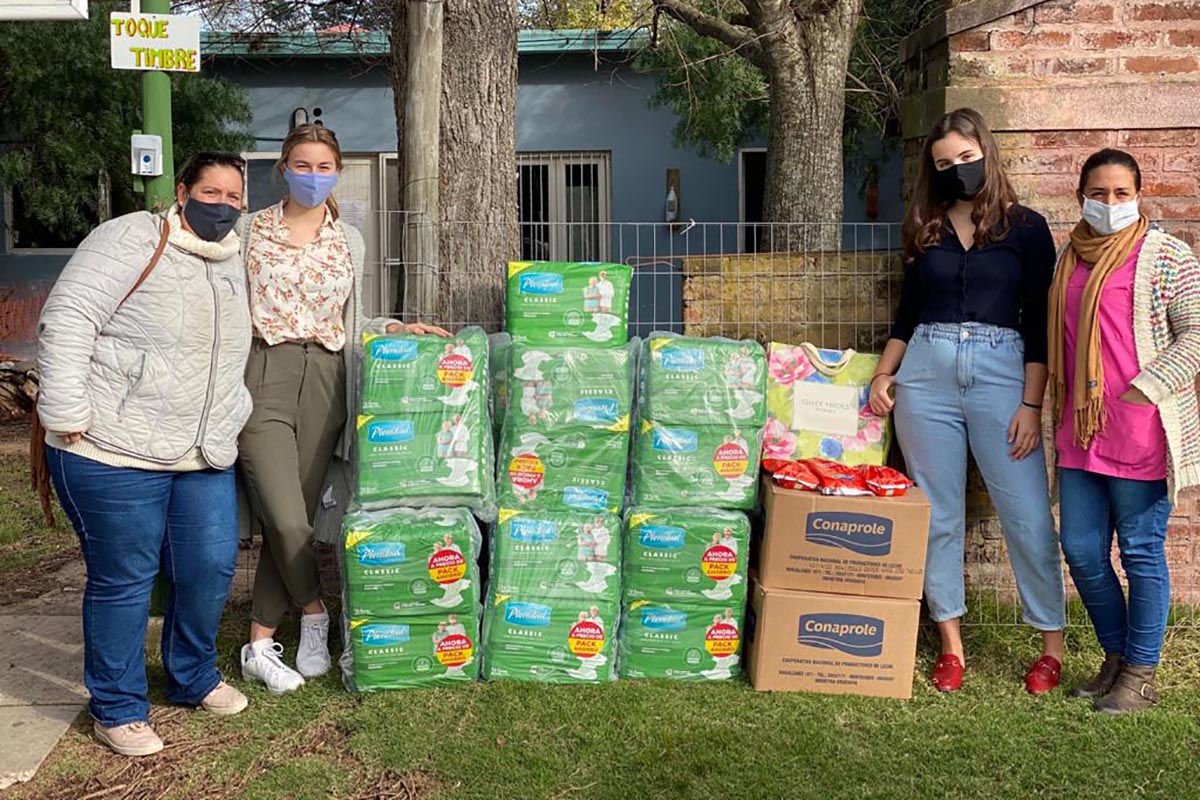 They were also risk-takers and reflective: "No one in our area had the same idea before. We set our goals without knowing if anyone would buy a face mask from us", says Sara. They reflected on their actions for their CAS folder, taking into consideration their achievements, feelings and actions.
 Learning from CAS
The students said they learned the importance of good communication, teamwork and organization. "We experienced what it looked like to sort of run a business. Sara had to manufacture face masks on time and I needed to get those from her and deliver them myself. All of these new abilities have helped shape me into a more experienced, communicative, efficient, organized and global individual", says Agustina.
Sara agrees: "I think this process made us learn and experience different realities and needs. And as Agustina said, it was sort of a business, which teaches us how to be prepared and be sustainable". Stolcas says the students "showed commitment and grit, they overcame obstacles and found creative solutions to the problems as well as a clear will towards helping others. They have also motivated other students to continue with their projects and the community has certainly gained a lot from them".