The International Baccalaureate (IB) is partnering with five acclaimed institutions globally to launch an exciting project to explore, study and measure student wellbeing in primary through secondary schools internationally. Learn more about the wellbeing project and get involved.
 "A modern teacher educates children to value their emotions" – Haim Ginott.
Social Emotional Learning (SEL) describes the mindsets, skills, attitudes, and feelings required for everyone. It has been found that focusing on wellbeing and incorporating SEL in the curriculum does enhance mental health. Shonan Shah and Inderjeet Sokhi from JBCN International School, Chembur share their experience with including a focus on wellbeing when the school was undertaking virtual learning and teaching.
Learner wellbeing
The curriculum is designed to trigger and enable the path of emotional intelligence for all the stakeholders associated with the school. The wellbeing programme is curated for the learners by facilitating life skills and values by providing them with hands-on experiential learning. The curriculum is experienced by the learners on a weekly basis, where they collaborate and learn different life skills. Here are some of the techniques used by the team:
The Plant of Positivity: This is about germinating positive thoughts by having a metaphorical approach. The learners imagined the seeds to be their positive thoughts and planted them in the soil. They nurtured the seeds with water and enough sunlight to make their positivity plant grow. This helped them understand that when they think positive thoughts it can grow into a positive mindset which helps them build resilience.
Compliment Circle: The learners collaborated virtually and complemented their friends by discussing their strengths and displaying appreciation of them. The compliment circle is complete when each learner gives someone else a compliment. This nurtured the learner's ability to appreciate their peers and build their confidence.
Conflict resolution: This learning engagement took Kelso's choices a step further, where the learners got a chance to solve each other's problems in pairs. Where one provided the problem, the other got the chance to provide a solution. This helped them display the learner profile attributes of being risk takers, thinkers, and open-minded.
Experiences that the learners get during their early years form the foundation of their future learning. Therefore, each learning experience is designed for all the grades with an equal focus on all five strands of the SEL curriculum. The learning outcome of executing the curriculum was to enhance learners' confidence and optimism which enriched their learning potential.
Parent wellbeing
Parents had to adjust and step into a more active role in virtual learning. This transition may have stirred up a plethora of emotions in them. Keeping this in mind, deep-dive sessions were curated for the parents. The parents willingly participated in the sessions. The themes of these sessions revolved around self-care, self-awareness, and self-management. The sessions were organized every quarter and centred around art-based therapy techniques:
Art therapy based on Archim Boldo's art: Like the artist, the parents were asked to draw themselves using inanimate objects, fruits, and vegetables. They made a self-portrait and identified with the quality of one of the objects they had used to draw themselves e.g. They used sugar crystals to draw their eyes as they identified with the sweetness of the sugar. This exercise helped remind the parents of their qualities and how they can showcase them uniquely.
The Art of Letting Go: This was an exercise for the parents to shed any inhibitions or ill feelings they were holding about themselves. They were guided to reflect and note down five challenges that they had faced during the pandemic, and then further narrow it down to two which they were willing to let go of by noting it on a balloon. They were then given the choice to either burst or slowly watch the balloon float away. Once calmer, the parents acknowledged how the act of bursting or letting go of the balloon was cathartic and helped them physically and emotionally let go of some of the things that were bothering them.
These sessions helped the parents understand the connection between their attitudes and feelings and how it impacted their behaviour. The positive impact of learning experiences with the learners, helped the parents create a bond of trust to share their deepest personal concerns. Parents expressed their inhibitions, anxiety and negativity through these activities, emotional catharsis is an important factor for one's well-being.
 Teacher wellbeing
It is important to acknowledge the vital role that teachers play in virtual learning and how they invite the learners into their lives and now even their homes. The pandemic had an enormous impact on their wellbeing, as well as the unexpected challenges that they have had to face to facilitate the teaching and learning process. Keeping this in mind, regular check-ins and brief workshops were held to help teachers regulate their own emotions and get a creative outlet in the form of doodling and hands-on tips to manage the 'work from home' situation. Frequent positive motivational messages have also been helping teachers to feel a sense of community.
The experience has been an enriching one, the school's mission and philosophy allows us to continue practising it as a part of the curriculum. The positive outcome of our efforts has motivated us to continue this practice regularly and expand it into a week-long celebration of wellbeing and positive mental health.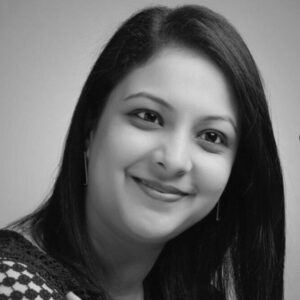 Shonan Shah is working as a special educator with JBCN International School, Chembur.  She has a master's in education.  She has been an educator for more than a decade and her passion for writing and art-based therapy has kept her involved in writing blogs, conducting workshops, and publishing her own book.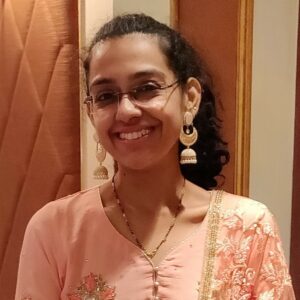 Inderjeet Sokhi is the school counsellor at JBCN International School, Chembur.  She has a master's in counselling psychology. She has worked in various IB schools across grades providing individual and group counselling. Her experience has led her to believe that learners thrive when they get hands-on experiences. She is fond of reading and writing.