When a devastating earthquake hit southern and central Türkiye and northern and western Syria, it sparked a sense of curiosity and concern among the students in our PYP 3 classroom. The students were eager to learn more and discuss what had happened. Allowing agency in the classroom is something that I strive to do to ensure students feel ownership of their learning.
Learning from students
Instead of sticking to our planned activities, we allowed the students to take the lead. They thought about what they already knew and were eager to understand why earthquakes occur. Working in small groups, they asked questions about the earthquake itself, its aftermath, and how they could help.
Finding a way to help
Many questions arose, but the most important one was, "How can we help?" Drawing upon their knowledge of raising money for charity, the students suggested making and selling braided bracelets they had recently learned to make in Visual Arts. They also created illustrations that were turned into earrings to sell, showcasing their newfound skills.
Transdisciplinary learning
Mathematics played a role as students used multiplication strategies to calculate costs, such as how much wool was needed for the bracelets and how many bracelets they should make. In Language sessions, they connected with procedural texts, writing "How To" guides for making the braided bracelets to share with potential buyers.
Links with the PYP learner profiles
As the students discussed the earthquake's impact, they recognized the importance of their caring and open-mindedness, realizing they could make a difference. With the PYP Learner Profiles in mind, they understood the responsibility to help those in need.
Making a meaningful impact
Through their collective efforts, the students raised over 2,000 SEK for Unicef, a remarkable achievement. This contribution supported reputable relief organizations working on the ground, providing essential supplies, medical assistance, and support to the affected communities.
Empowering young learners
The students' journey from concern to action is truly inspiring. They not only raised funds but also raised awareness about the significance of helping others during times of crisis. This experience has shaped their understanding of global citizenship and empowered them to continue acting for a better world through compassion, collaboration, and commitment.
Their journey serves as an inspiration to us all, reminding us of the power of empathy and the difference we can make when we come together to support those in need.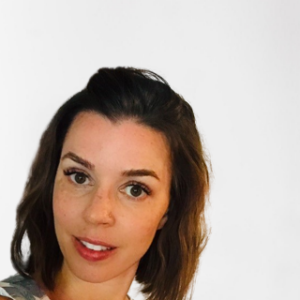 Holly Engström is a PYP Homeroom teacher at the International School of the Stockholm Region in Sweden. She is an experienced and passionate IB PYP teacher with a passion for allowing students to help design their own learning. Student agency is embedded in her classroom routines, allowing students a sense of ownership of their learning.